This is a repeat from November of 2016, but always relevant with each new beginning class of students.  Please let us know if you need help with a stuck mouthpiece!
While at first glance removing a stuck mouthpiece can look fairly simple, it can be anything but.
The mouthpiece shank and the receiver both have specific tapers so the mouthpiece fits snug and doesn't wiggle or leak air while playing. The mouthpiece may be stuck due to damage to the shank or the receiver. It might be dirty or it may have just been jammed on too tight.
In any scenario the proper way to remove the stuck mouthpiece without damage is to use a mouthpiece puller. There are many different pullers available on the market but the one we use here is a Bobcat or Accent brand.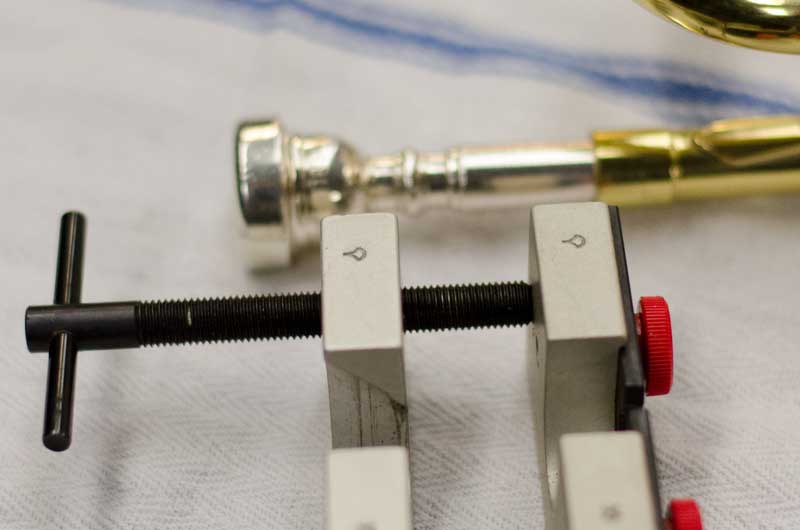 You adjust the tool, with the screws, so that one side of the puller is pressing against the end of the receiver and the other side is pulling against the bottom of the mouthpiece cup.