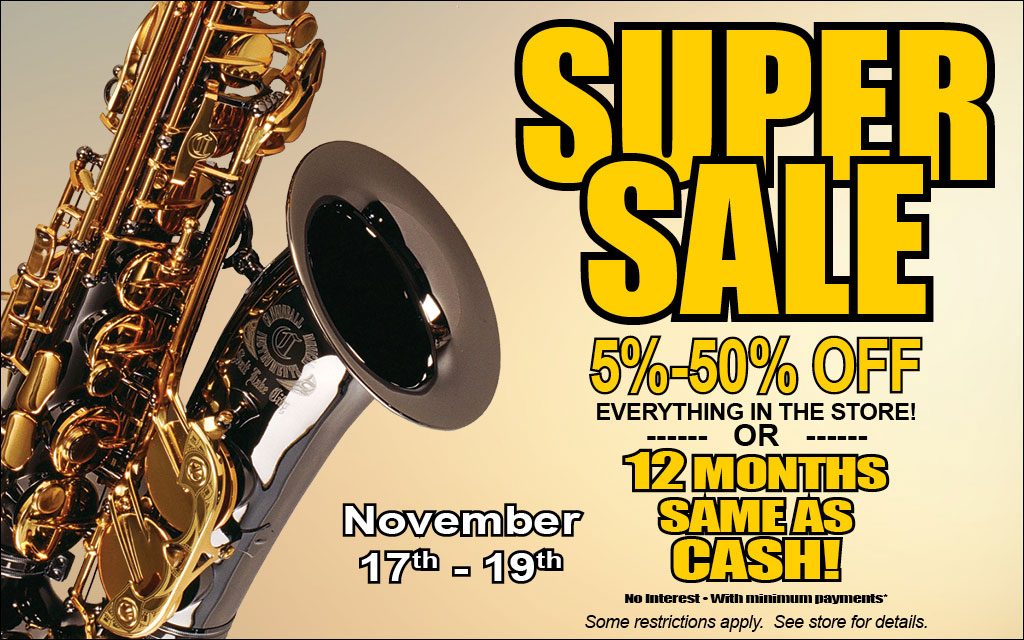 The "Super Sale" at Paige's Music is one of our biggest sales of the year. If you are thinking of "stepping" up to an intermediate or advanced level instrument this is the best time to do it. We would love to help you find the best instrument for your advancing student or answer any questions about this special promotion.
Here's how it works – Come to the store and draw a coupon that will allow you to "SUPER SIZE" your savings. The coupons range from 5%-50% OFF* our already low prices!
OR – If you would rather not use the coupon that you selected, you can use our 12 months same-as-cash* option. There's no interest as long as your balance is paid in full within 12 months. There are minimum payments due each month and our retail staff can help estimate what those might be.