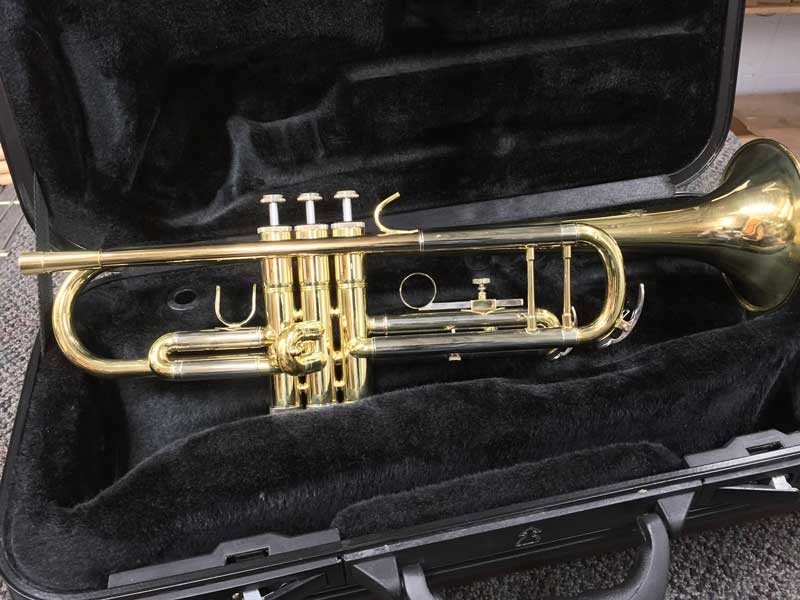 Another frequently asked question we get is "Do you buy used instruments?"
We often buy back used instruments, but we don't buy back everything. Before you bring your instrument in the store, here are a few things to know:
1. There is no guarantee that we can make an offer to buy your instrument. Our offers are contingent upon many factors, including:
Repair condition, as determined by our technicians
Age of the instrument
Make and model of the instrument (ie, has the model been discontinued?)
Current store inventory levels
2. If we are able to make an offer on your instrument, please note that it will be a wholesale price. Similar to trading a car in to a dealer as opposed to selling to a private party, we can not offer the full market value of the instrument. As a general rule, our offers may only be about 50% of the current market value.
3. We may also take into account necessary repair work, cleaning, or other refurbishments that must be done to put the instrument in sellable condition. These deductions will also be reflected on any offers.
4. To sell an instrument to us, you must be at least 18 years old, and we must be able to verify that you or someone in your family is the original owner of an instrument that originally came from Paige's Music
5. If we make an offer on your instrument, a valid photo ID is required at the time of purchase.
6. No cash can be given for instrument buy-backs. All payments will be made via check, to be mailed to your address within 7-10 business days.
7. If we are able to make a purchase offer for your instrument, you will be given an offer sheet that is valid for 30 days. If you choose to take the instrument back home to sell elsewhere, you may return within 30 days to sell the instrument to us if you keep this offer sheet and present it at the time of sale. After 30 days, our technicians will reassess the instrument for possible purchase, and your offer may change.
As always, please call us first before you come in. If we're not interested in the particular instrument you have, it could save you a trip.
If you have any questions, please call 1-800-382-1099 or email us at sales@paigesmusic.com.