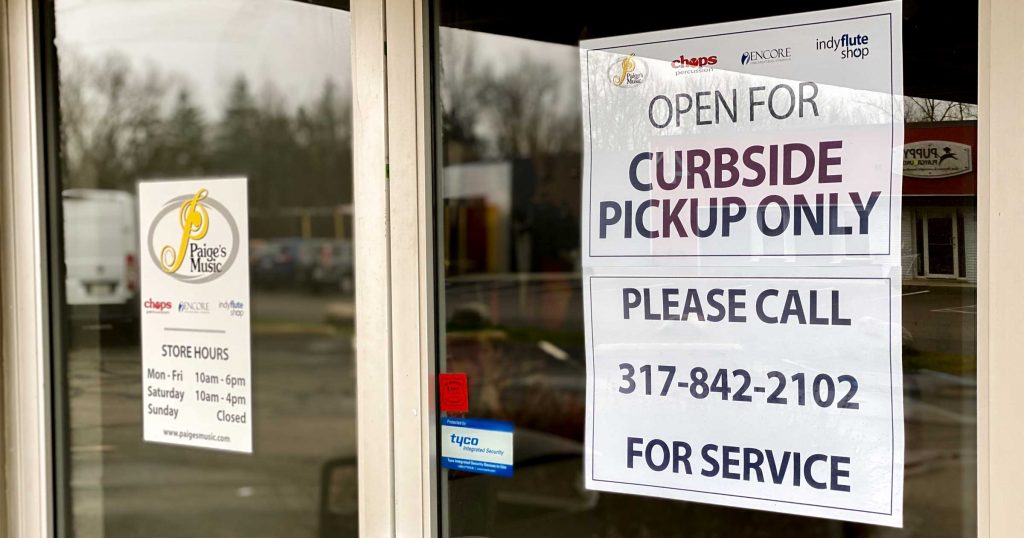 Curbside Service Details
1. Call us at 317-842-2102
It's best to call ahead so we can get your order or serviced items ready to go prior to your arrival.  This will save you time once you're here.
2.  We'll take your order or prepare your loaner or repair to be picked up.  
3.  Call us again when you arrive.  The number again is 317-842-2102.
4.  One of our staff members will bring your items out to you.
Staff members use hand sanitizer between each customer interaction

 

We use disinfectant wipes on the handles of each instrument prior to bringing then out to you.
Receipts can be emailed to you if we have your email address on file
We are in a difficult time and find ourselves in uncharted waters.  We appreciate your patience as we try to do everything we can to keep our customers and our staff as safe as possible.