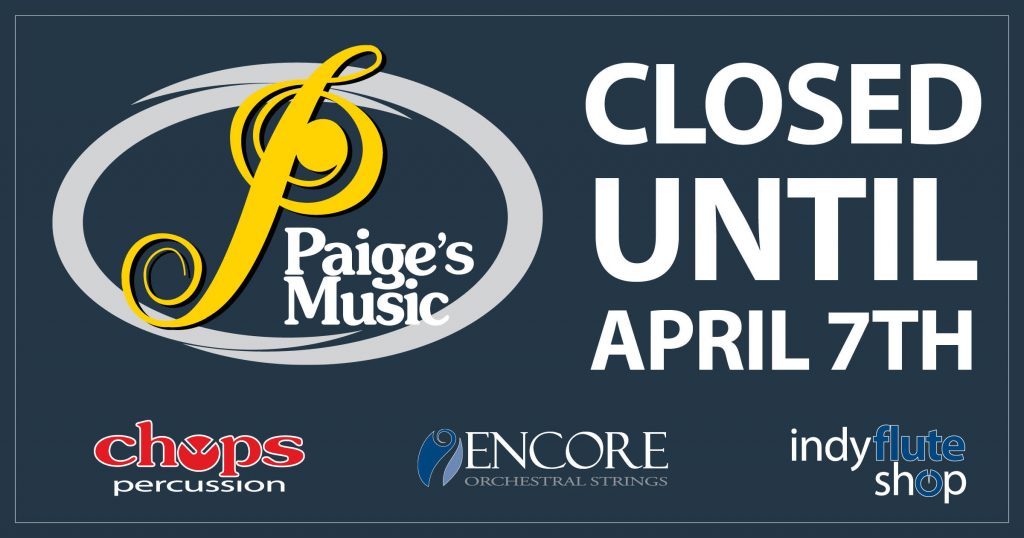 In compliance with the recent executive order issued by Governor Holcomb, Paige's Music and our specialty shops Chops Percussion, Encore Orchestral Strings & Indy Flute Shop will be temporarily closed until Tuesday, April 7th. During this time we will not have access to our facility. So, there will be no in-store or curbside pick-up and no outbound shipments or deliveries. We will be monitoring e-mails remotely and will respond within 24 hours to your e-mail inquiries.
To insure that your inquiry is directed to the best person to help you, please use the appropriate e-mail address below:
To reach our specialty shops:
We will be ready to serve you as soon as this closure order is lifted. In the meantime, please take advantage of this unexpected opportunity to enjoy the beautiful gift of music with your loved ones!
Sincerely,
The Paige's Music team