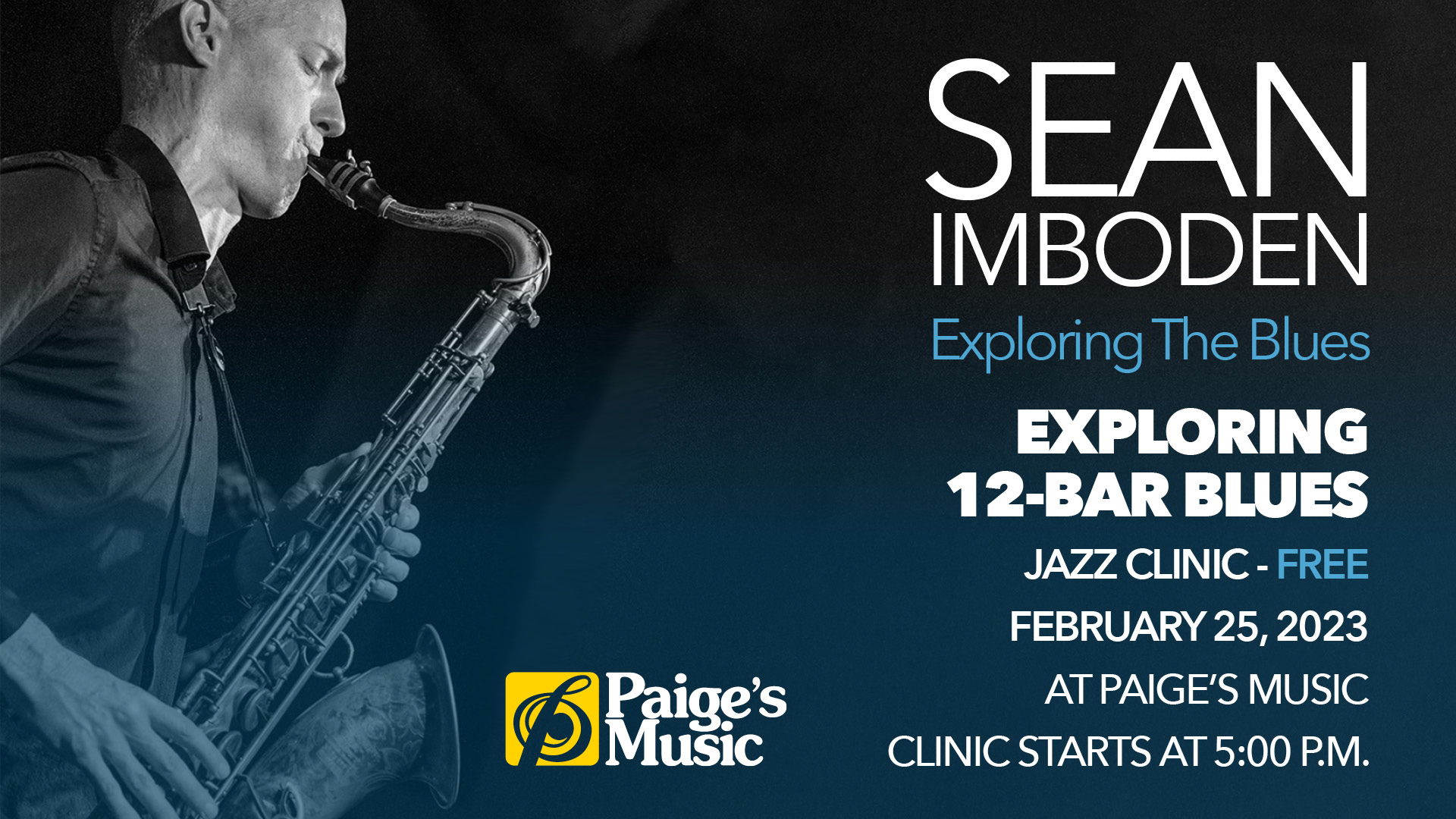 I am excited to announce that Sean Imboden will be giving a master class here at Paige's Music on February 25thfrom 5-6:30pm. I have known Sean for quite some time now and I can say that he is truly one if Indiana's finest saxophonists on the scene. On top of being a phenomenal musician, he is a wonderful teacher that cares about each and every student he has.
In the masterclass Sean will be talking about the 12 bar blues form/changes and the various ways you can go about improvising over the 12 bar blues changes. This will be a great masterclass for people of all skill levels and instruments. There are so many applications for the blues and what better way to learn about it than from one of Indiana's finest. I am very excited for this master class, so don't miss it! Mark your calendars!
REGISTER FOR THE CLINIC

Here is a little more information about Sean Imboden:
Sean Imboden is an American saxophonist and composer. Sean toured internationally for many years with various Broadway productions, and as a featured soloist with Blast II. He has performed on The Tonight Show Starring Jimmy Fallon and with the Radio City Music Hall Orchestra, the Indianapolis Symphony Orchestra, Aretha Franklin, The Temptations, Barry Manilow, Johnny Mathis, Idina Menzel, and Slide Hampton.
Sean currently leads three distinct groups, each with a unique sound which feature his original compositions: a trio, a sextet, and a large ensemble. He is also a member of Tucker Brothers, Indy Saxophone Quartet, Hickey-Shanafelt 9ollective, and Butler Generations Ensemble. Sean teaches at Butler University, Ball State University, and online through his Virtual Studio.