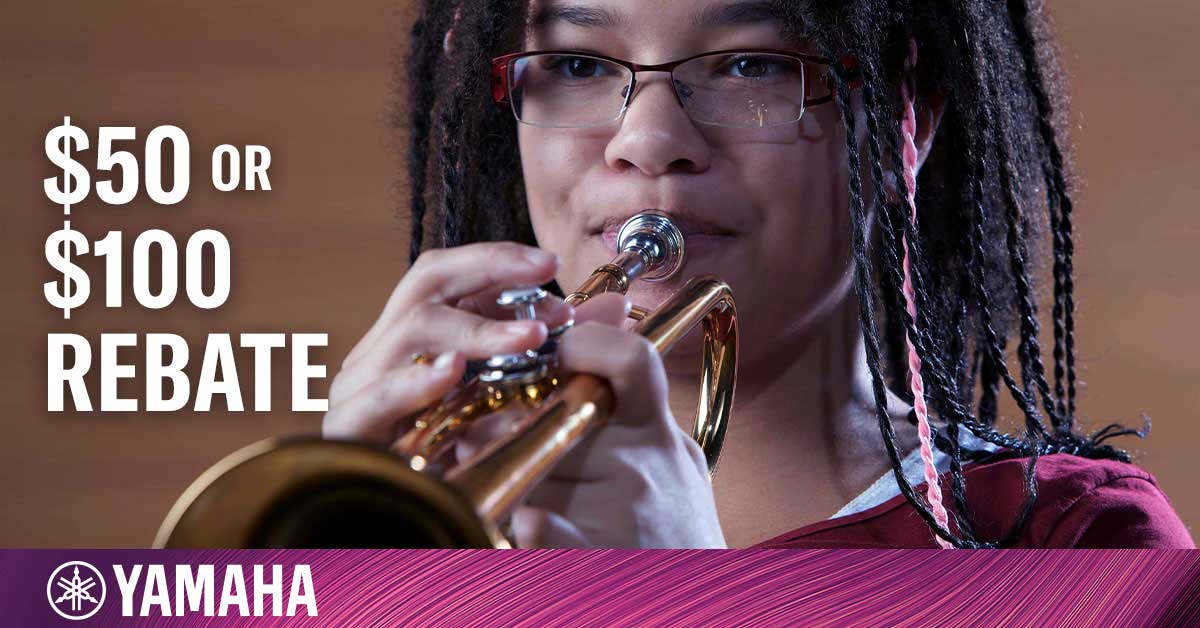 School has been back in session for a few months. And whether you are in-person, virtual, or on a hybrid schedule, it is a great time to talk about the benefits of an upgraded instrument!  Manufacturers build student level instruments to be durable and easy to play. This is great for a new player but it can become a detriment as the individual progresses.  Some of the benefits that you gain with an upgraded instrument can include: better tone, improved range, new features and even different materials that are used when making it.
Another great time about this time of year is that it is rebate season and the most popular one is Step Up to Yamaha!  The Step Up to Yamaha rebate promotion provides great consumer offers on some of the finest quality instruments from one of the most recognizable brands in the music industry.  This is an opportunity to get a great instrument and receive either a $50 or $100 rebate back from Yamaha.
Paige's Music is one the select few Yamaha Shokunun dealers in Indiana! That means we carry a very wide array of Intermediate, Professional, and Custom level Yamaha Instruments. This includes Xeno and Custom Z Trumpets and Trombones, Custom EX and Custom Z Saxophones, Custom clarinets, and so much more! You can schedule an appointment to try are large Yamaha instrument selection on our website
For more information, please follow the links above, or call us at 1-800-382-1099.