With so much new content out there it can be difficult to sift through everything. Here are three new albums featuring trombonists that I can't stop listening to. Read what the artists have to say about the works and follow the links for more information on the performers. Be sure to pick up your copies of these albums with the information listed.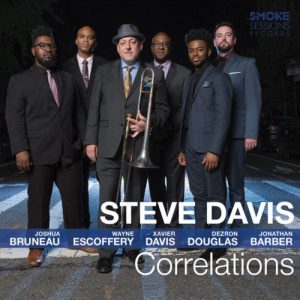 Steve Davis – Correlations
Steve Davis has been one of my all-time favorite trombonists since I first heard him. His style and sound are heavily influenced by JJ Johnson, and his harmonic sensibilities draw additionally from players like Jackie McLean and Freddie Hubbard. Davis never plays more or less than the music demands. A sensitive and thoughtful player, he consistently bring something fresh to each track while paying homage to the masters.