Episode 4 of our "Paige's of History Spotlights" is ready to view. Concert and marching bands were on the rise and Indiana University School of Music opened its doors. Watch the video to find out when that was and what else was happening in our country and with our company between 1915-1930!

Transcript:
Hi there, Erin and John back with more "Paige's of History," looking at 1915-1930
The entrance of the United States into World War I in 1917 prompted the Wilson administration to promote a "patriotic mind-set." Concert bands and marching bands were also used to promote patriotism for maintenance of civilian morale.
College and university marching bands were also culturally influential during and after World War I, especially in the Midwest of the United States.
In 1920, station KDKA in Pittsburgh became the first radio station to offer regular broadcasts, and in 1921, Indiana University School of Music opened its doors
In 1924, Vincent Bach began producing his line of trumpets, with musicians referring to a Bach trumpet as a real "Stradivarius."
The last half of the 1920s was a flurry of historical activity: the first motion picture with sound, The Jazz Singer, was released in 1927, Charles Lindbergh lands The Spirit of St. Louis the same year, and the 1929 stock market crash began the Great Depression
In 1928, the American Bandmasters Association was founded in response to a lack of quality education and cohesion within the profession. In 1930, the Indianapolis Symphony Orchestra was founded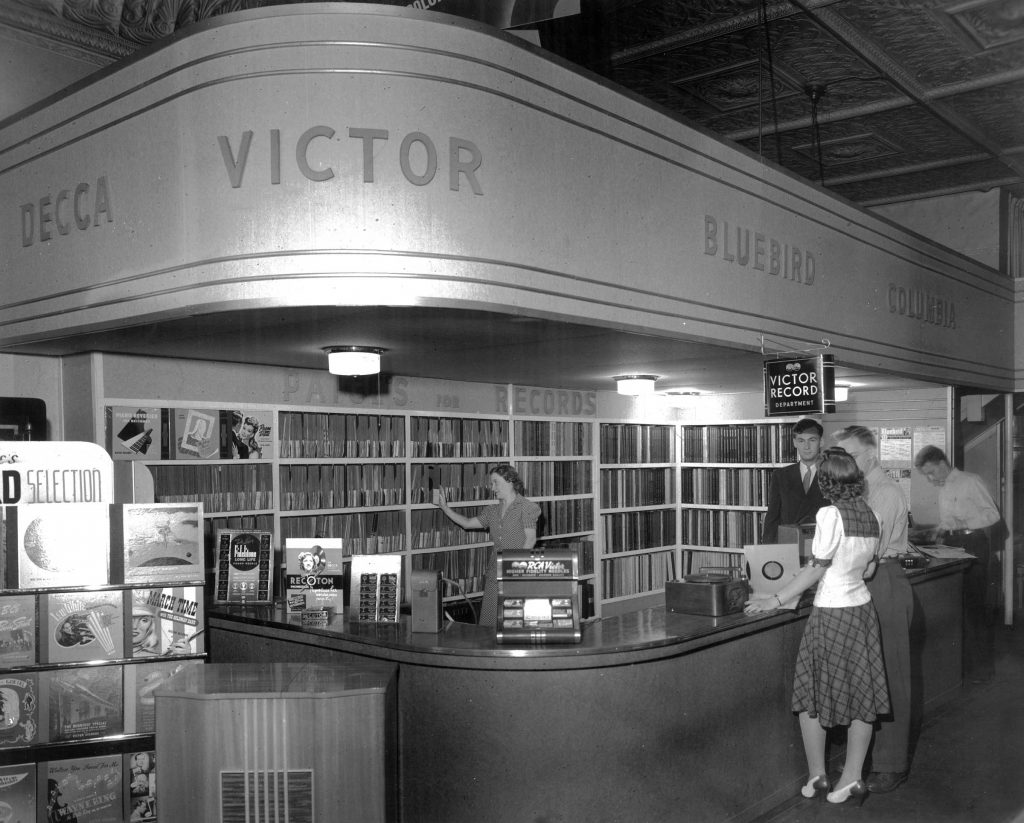 Customers visiting Paige's at this time came for equipment such as Victrolas, which hit their peak of sales and popularity in 1923, and Magnavox radios and record players, which were established in 1917 and moved to Ft. Wayne, IN in 1931.
We'll see you next week with more Paige's of History.