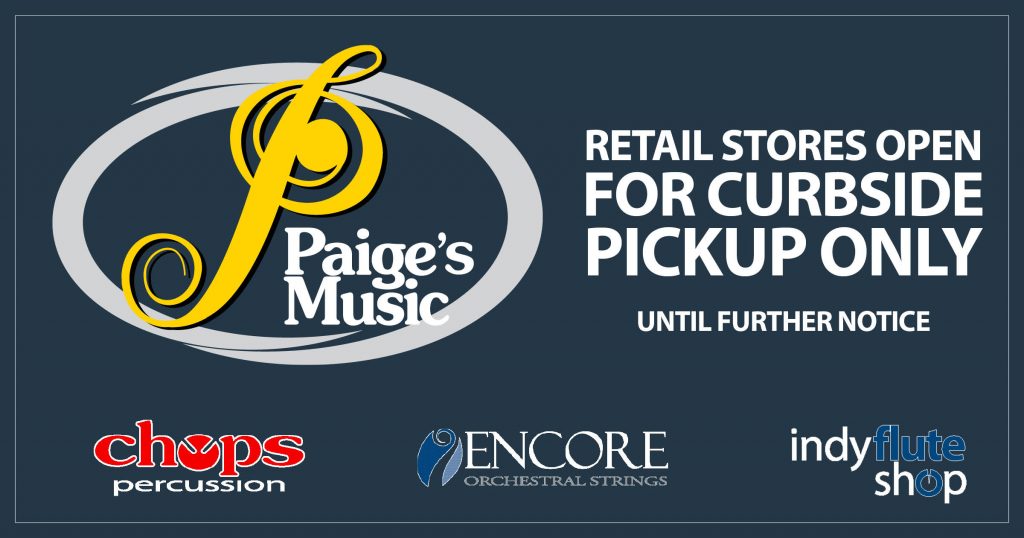 Starting March 19th, our retail stores will be open for curbside service only.
This includes Paige's Music, Chops Percussion, Encore Orchestral Strings, and Indy Flute Shop.  We are committed to our vision of serving music education and we will continue to provide exceptional service to our customers who need it during this time.
For purchases with free delivery, shop on paigesmusic.com.  If you have a specific need or question about your instrument regarding service or your account, please use the contact information below:
Retail Sales:
317-842-2102
800-382-1099
sales@paigesmusic.com
Repair:
317-577-3415
800-337-0471
repair@paigesmusic.com
Accounting:
317-577-3429
800-795-4149
accounting@paigesmusic.com
We're still working on the details of our curbside service and will provide instructions for that later today (3/18).