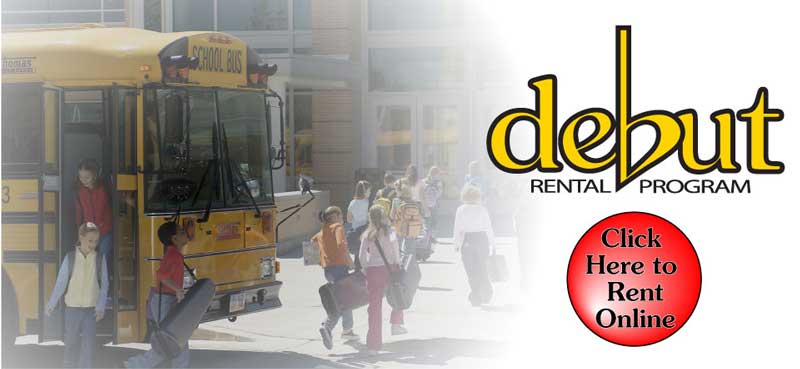 We're back with a very timely Frequently Asked Question: Do I have to come to your store to rent an instrument for my student?
The answer is no, you do not.
You can visit our website at www.paigesmusic.com and click on the graphic at the top that says: Click Here to Rent Online.  It's red and hard to miss! (See above)  Go ahead, give it a try.
You can complete the entire process on this page with pretty much any modern device (iOS, Android, phone, tablet, etc.)
We'll deliver your student's instrument the next time we visit your school, ship it to your home via UPS, or you can schedule a time to pick it up at our store.
Back to school time is right around the corner, so now is a good time to take care of your instrument rental for the upcoming school year.
As always, if you have any questions, please contact us by phone at 1-800-382-1099 or by email at sales@paigesmusic.com.