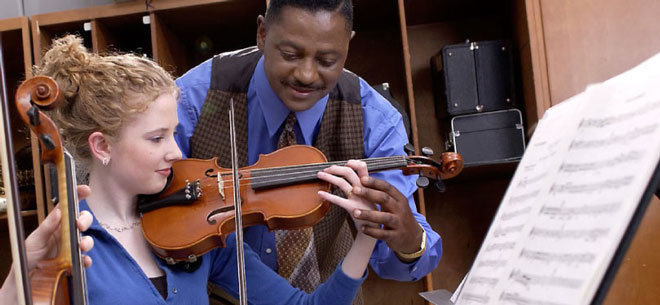 Another question we get a lot is "do you give private lessons at your store?"
The short answer is, no we do not.
However, we do have a list of local teachers on our website. Each listing includes the area of the city and a zip code that helps show where each private teacher is located.
Take a look at our private teacher list by clicking on this link.
If you're looking for string teachers, you should check out the private teacher maps on the Encore Orchestral Strings website.
As always, if you have any questions please contact us at 1-800-382-1099.