Another frequently asked question is – How do I order supplies and have them sent to my school?
We have 2 options and neither one requires you to visit our store.
1. Call the store at 1-800-382-1099. Our Sales Associates will take your order, ask for your school, student name, and payment information. Then the order will be delivered by our District Managers on their next weekly visit to your school.
2. Order online. Browse our online store and add your items to your cart. Our website uses SSL (secure sockets layer) encryption to allow you to shop our site with confidence. And, we go through a site vulnerability scan several times a year which is verified by SecurityMetrics.
When you're ready to checkout, sign in with the username and password that we sent to you when you first signed up for a rental instrument.
Note: If you have a rental instrument from us already, please use the username and password that was automatically generated for you by our system. We provided those credentials to you in a letter just after you recieved your instrument. If you have discarded or misplaced that information, please call us at 1-800-382-1099 and we'll help you get signed in.
If you didn't rent an instrument from us, go ahead and sign up for a new account.
During checkout make sure to choose "Delivery to Account School – Free" to make sure our District Manager will deliver your order for no charge.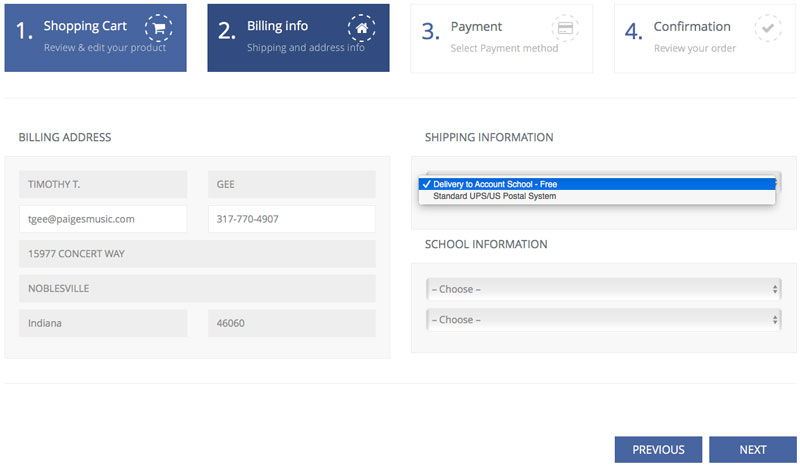 Next, enter your payment details.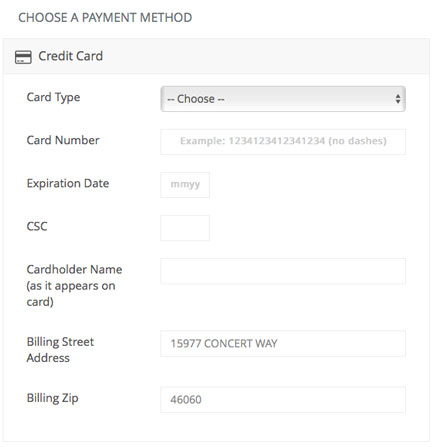 Finally, review your order. Note that the next delivery day for your student's school will be noted under "Shipping Information."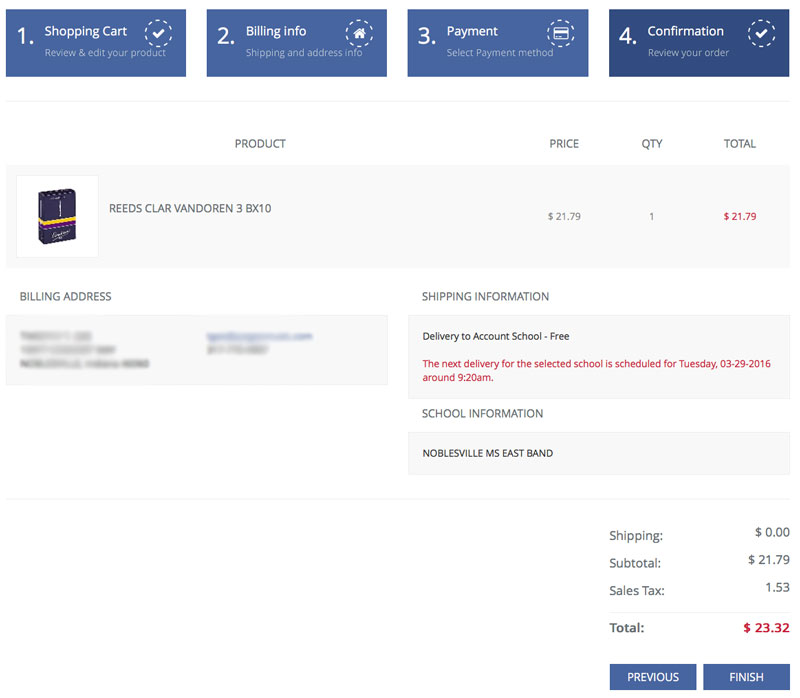 Click the "FINISH" button to finalize your order.
If you have any questions or experience any problems along the way, please contact us at
1-800-382-1099.