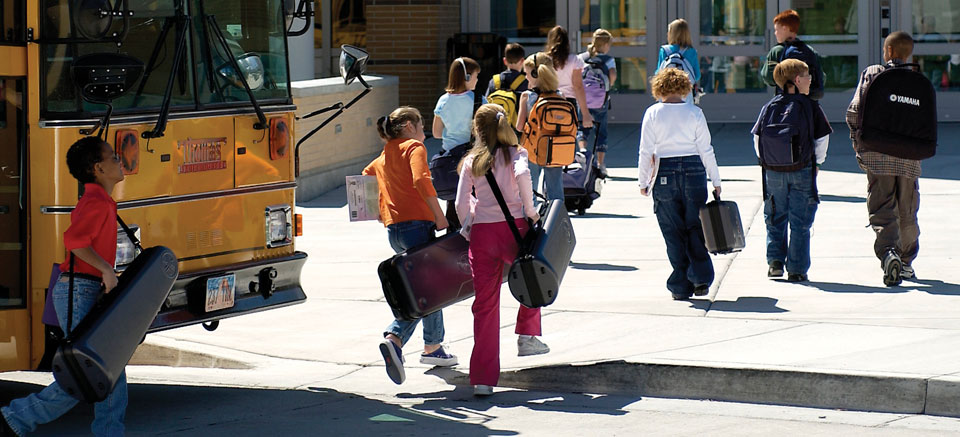 It's the beginning of August. The sun is shining, the wind is warm, it's the height of summer. In Indiana, school is starting. For many students, this means that English, math, biology, history come roaring back from the long summer. For a growing number of students, this also means the beginning of the musician's journey!
At Paige's Music, we have partnered with many schools throughout the state to become the supplier of school band and orchestra instruments. For many families, the easiest option is to rent. Renting with Paige's Music is a great opportunity to participate in music-making. We make rental easy and convenient and provide you with peace of mind.
All of our band and orchestra rentals include free repair and replacement, free deliveries and pick-up, exchange, return, and early purchase discount options.
We have several convenient options for renting an instrument on our Debut Rental plan.
Online
The most convenient option for renting an instrument is our online Option. You will select your school and your instrument and our system will autofill everything selected by your director for that instrument. From there, we can deliver the instrument directly to your school or you can pick-up the instrument in our store.
In-Store
Another convenient option is to visit our store in Indianapolis. You can fill out the rental application in-store and then leave with instrument and accessories that day.
School Event
If you're just beginning your musical journey, you've likely already attended one of our school events. Our school events are generally held several weeks before you need your instrument and provide a general overview of the instruments we offer and the opportunity to hear from our representatives and your band and orchestra directors about the Paige's rental program. Our school events are also a convenient opportunity to fill out and submit your rental paperwork!
Mail
We understand that the online and in-store options are not convenient for everyone. We can also send rental paperwork through the mail and once you've mailed it back to us, we can have process the information and have it delivered to your school. Please be advised that this option can take up to two weeks.
If you have more questions about our rental program, please email us at sales@paigesmusic.com or call us at 1.800.382.1099.
Paige's Music Store Hours
We're open Monday – Friday, 10:00 AM – 6:00 PM, and Saturday, 10:00 AM – 4:00 PM.  We're closed on Sundays.