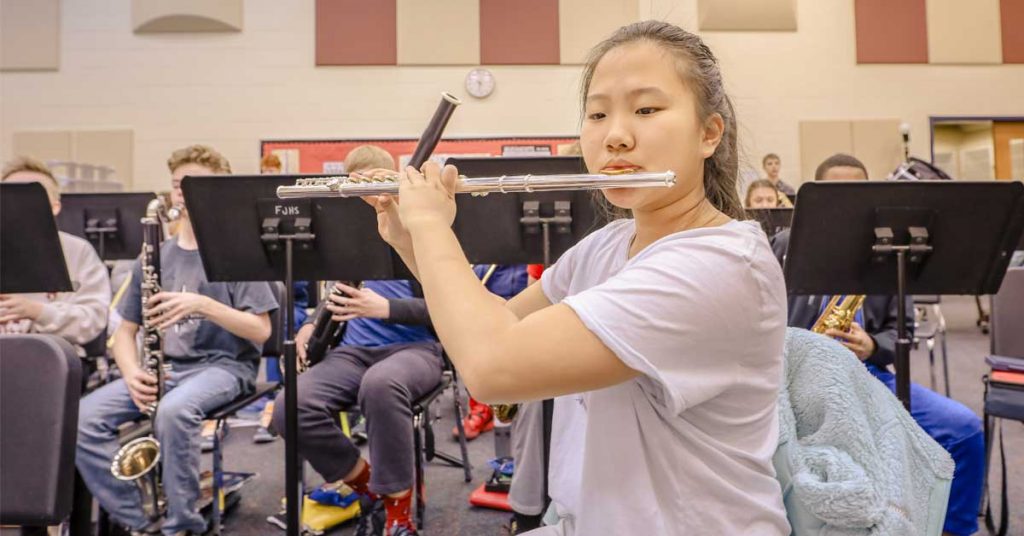 One of the many services we provide here at Paige's is instrument testing for incoming band and orchestra students! We strive to offer a comprehensive and educational trial experience to assist entry-level students in the instrument selection process. We have added some additional guidelines to our in-store instrument testing services to keep both our employees and customers safe.
All in-store testing is by appointment only. Each student may select up to three instruments to test. Only two guests will be allowed into the testing room at a time. Hand sanitizer and face masks will be provided to customers upon arrival. Sales associates will be wearing face masks and gloves before and during testing. All Paige's Music employees receive a health screening each day when arriving to work.
If you would like to bring your beginning-level student in to try out instruments, please schedule an appointment with one of our highly trained sales associates.
If you have any questions or concerns prior to your instrument testing appointment, please email our Director of Retail Sales, Chelsea Whittington at cwhittington@paigesmusic.com.
We look forward to continuing to serve you!