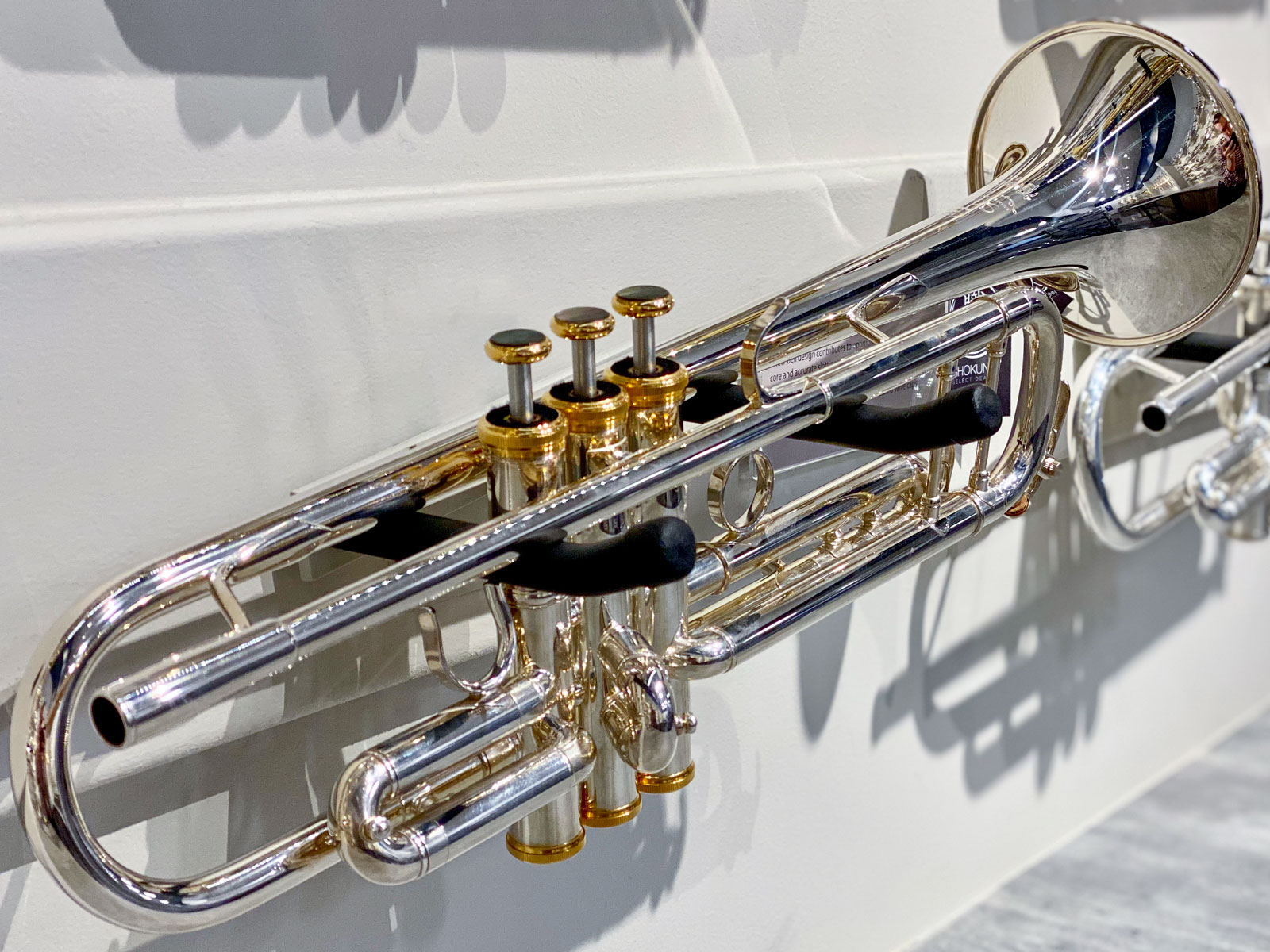 Professional or advanced instruments will make you play and sound better. However, the actual instrument that is best for you is very subjective. We have students come in all the time with the intention of getting the best trumpet and mouthpiece. Those students don't know that there is NO universal best trumpet or best mouthpiece. There is ONLY the best trumpet and mouthpiece for a particular player.
What makes a particular instrument great for you depends on how the fine balance between instrument specs, mouthpiece specs, and your playing style. These are not split into even thirds. Your sound realistically something like 20% instrument, 10% mouthpiece, and 70% your playing style. Because of this, your playing style will likely define what is great for you and what instrument and mouthpiece combination is best for you.
A great real-life example of this is the Yamaha Custom Z 8310ZII. This great jazz horn was designed with jazz legend Bobby Shew. It has several unconventional specifications: a 5-inch bell, a 0.445" step bore, a reverse leadpipe, and a lightweight body. Out of context, a lot of these features might not make logical sense. In context, Mr. Shew usually plays a very shallow mouthpiece. All of these trumpet features, the unique characteristics of his mouthpiece, and his playing style means this instrument is perfectly balanced for Mr. Shew. It may not be balanced at all if you play a deep mouthpiece such as a Bach 1 ¼C. While the 1 ¼C is great for classical playing, it is not ideal for a jazz horn with unique dimensions. But, that 1 ¼C will pair fantastically with a trumpet such as the Bach 180S37.
As you can see, it's all about context—any instrument or mouthpiece can be fantastic on paper but certain combinations of instrument and mouthpiece combined with your particular playing style may not work how you want it to work. You may be surprised that something a particular player raves about may not work at all for you. As with anything, experience often trumps knowledge and specifications—the best thing to do is experiment and find what feels best and gives you the sound and feel you desire. Find the balance between instrument, mouthpiece, and your playing style.