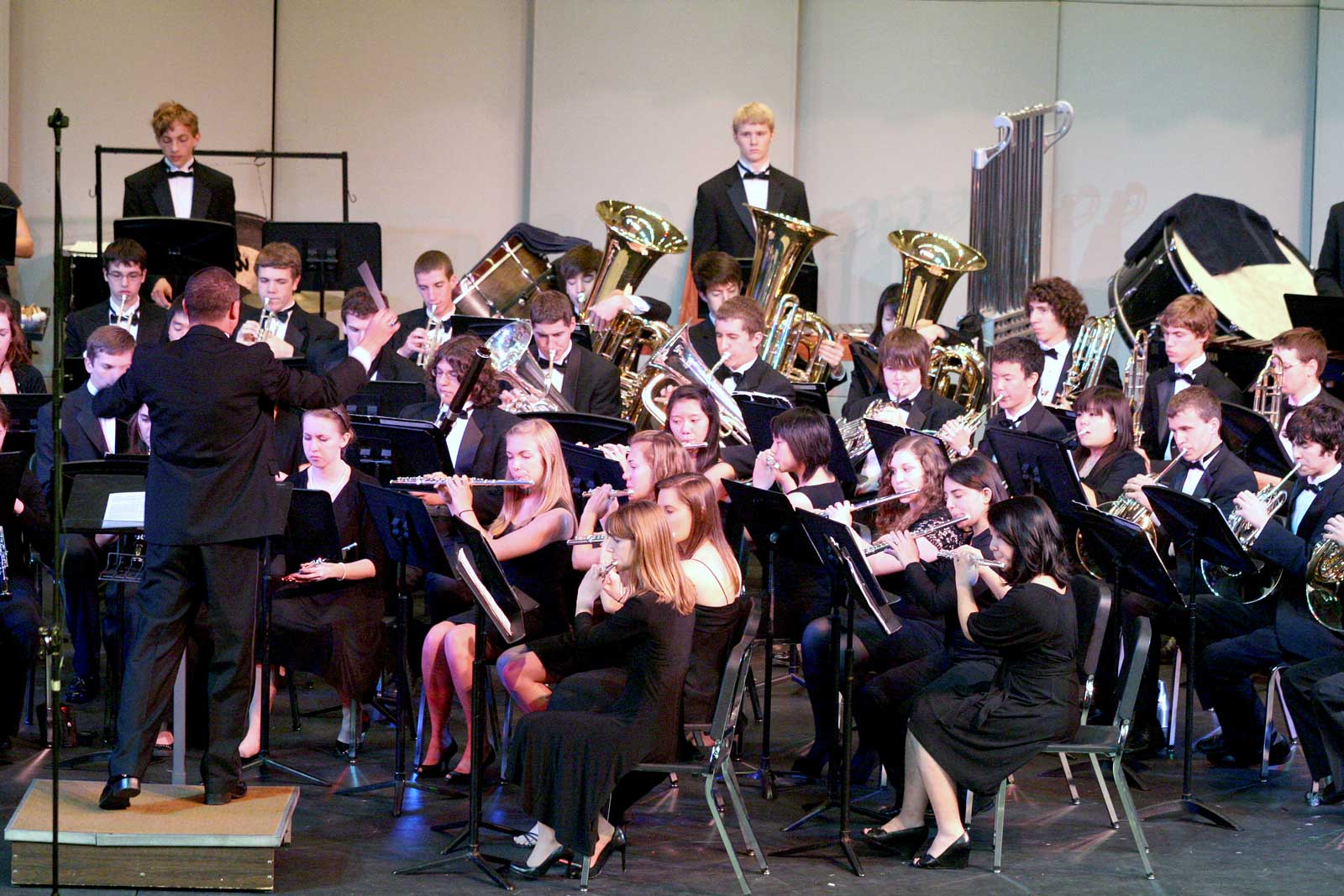 The All-State Band is one of the most prestigious audition-based ensembles any student can perform with! It is an ensemble made up of elite musicians from all corners of the state.
The audition application deadline is Friday, December 6, 2019. Auditions for this prestigious ensemble are on January 12, 2019. More information can be found here
Here are some guidelines for audition preparation:
1. Ask yourself: "Do I truly want to be a part of this ensemble?"
If the answer isn't an enthusiastic 10 out of 10 "YESSS!!!!" then you should invest your time into the others ensembles you play in. All-State Band is the most selective group in the state and you are competitive against dozens of outstanding musicians for a coveted spot. If you are unsure if you want to audition, that's a good signal to spend time on other musical projects such as Solo & Ensemble.
2. Practice Critically
Are you making every note count or are you going through the motions? Every note you play in the audition needs to be fantastic. Practice will get you 80% of the way there. Practicing critically will get you the final 20% you need to make it in.
Practicing critically is making every note speak clearly and with intention. Look for recordings of the excerpts on YouTube—all the audition etudes are famous studies that every student will play in college lessons—model yourself and follow everything from dynamics to pacing to style on what you hear! Don't be afraid to make it your own. Music is a lot like writing: once you know all the rules, you earn the right to break them.
3. Record Yourself Playing
It is easy to think that you are playing while if you only listen to yourself when you are physically playing the instrument. Recording yourself and listening to your performances will reveal the truth. Your tone may be inconsistent, your pitch may be inconsistent, the technical parts may be sloppy. Listening to your recordings will give you a great idea of what the audience is hearing and will help you refine your playing to the level you want.
4. Seek Out the Guidance of Great Teachers
If you are taking private lessons, you will consistently have good feedback on how you are really playing. They will be able to diagnose what you can improve on and importantly, how to get better at those things on an individual level. If you don't have a private teacher, ask your band or orchestra teacher if they can listen to you play your excerpt give you some feedback on taking your audition pieces to the next level.
5. Embrace Performance Anxiety
One of the worst things you can do as a performer is give in to performance anxiety. Anxiety is a warning for you to get in the practice room and improve. Once you truly feel comfortable with your performance level you will no longer feel anxious about the audition. You may be a little uneasy or nervous but you will be ready to enjoy the audition once it arrives.
This audition won't make or break your musical career—that part all happens in the practice room. Think of the audition like it's a first date—we're trying to get a feel of what big auditions are like both in the music world and what a job interview is like in adult life. We're seeing how we fit with both the adjudicators and the musicians you encounter. Enjoy and be thankful for the opportunity.