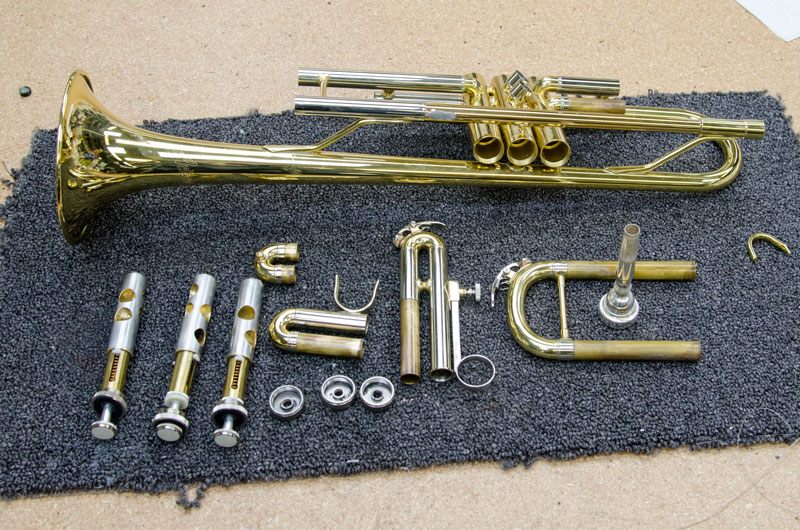 First we take the instrument completely apart. All the tuning slides are pulled and all the valves are removed and disassembled.
Next, all the parts and the main body are immersed in one our four ultrasonic machines using different cleaning solutions and run through the process.
After they come out of the ultrasonic cleaner, all the parts are rinsed thoroughly and inspected to make sure they have come clean.
Next, the tuning slide tubes and valves are lightly scratch buffed to remove any oxidation that may still be on the pieces.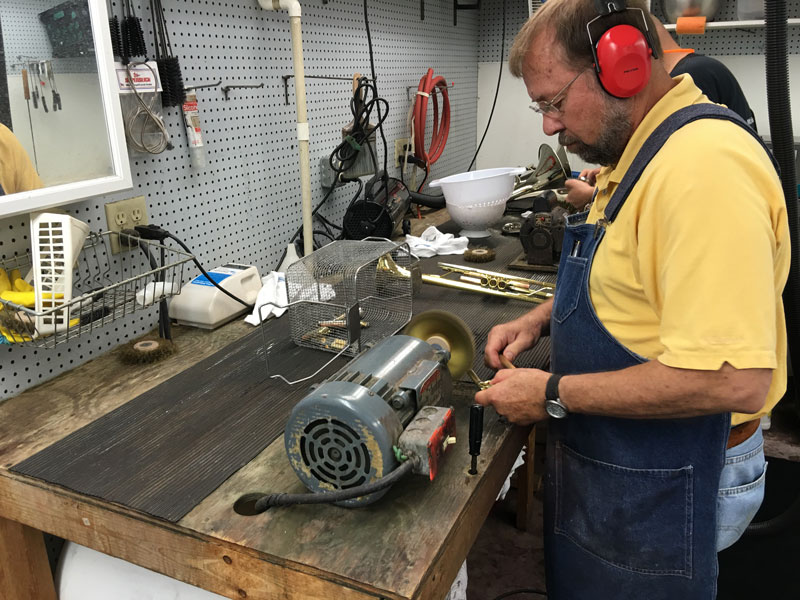 After that, the springs, water key gaskets, valve stem washers, cap washers, bumpers are all replaced as needed.
Finally, the instrument is reassembled with the proper lubricants and checked for proper airflow. Rotary valves are tied with new string and realigned. Any needed repair work is done outside this process.
That's a quick overview of the brass cleaning process. If you haven't had your instrument in for awhile, please contact us or simply drop by the store!