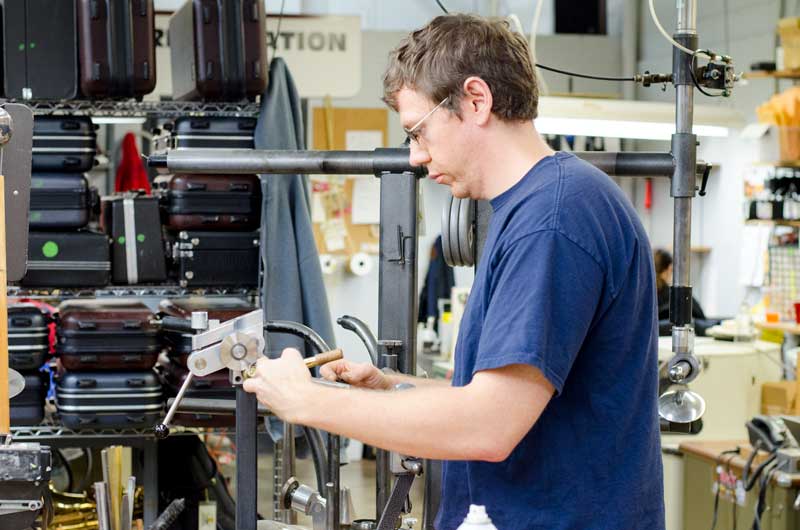 Meet our new repair technician Benjamin Bruemmer
Ben has been working as a repair technician since graduating from the Red Wing Technicial College Musical Instrument Repair program in 2013.
Having graduated from high school in Nelson, Minnesota he attended Bob Jones University, in Greenville North Carolina, where he graduating with a BA in French Horn Performance.
After graduation from Red Wing College he worked at a music store in Olathe, Kansas for three years.
Now that he has joined our repair team here at Paige's Music he is looking forward to advancing his repair career and playing French horn in one of our many community bands around Indianapolis.
Welcome Ben!