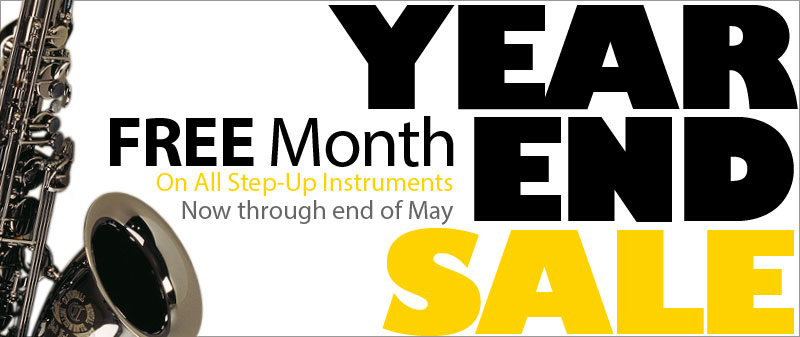 As this school year comes to an end, think of all the musical growth you've had! Through contests, solo and ensemble performances, and private lessons, you've become a better musician and now is your chance to upgrade your instrument!
If you've been waiting for a great opportunity to upgrade, now is a great time! Through the month of May, Paige's Music will pay the first month of the new rental on ALL step-up instruments.
We have a variety of step-up instruments available for rental. If you have any questions about upgrade options, please call or email us and we can explain how our step-up rental program works as well as the options available for rental.
We encourage you to come into our store and try the various options we have available so you make the decision that is best for you!