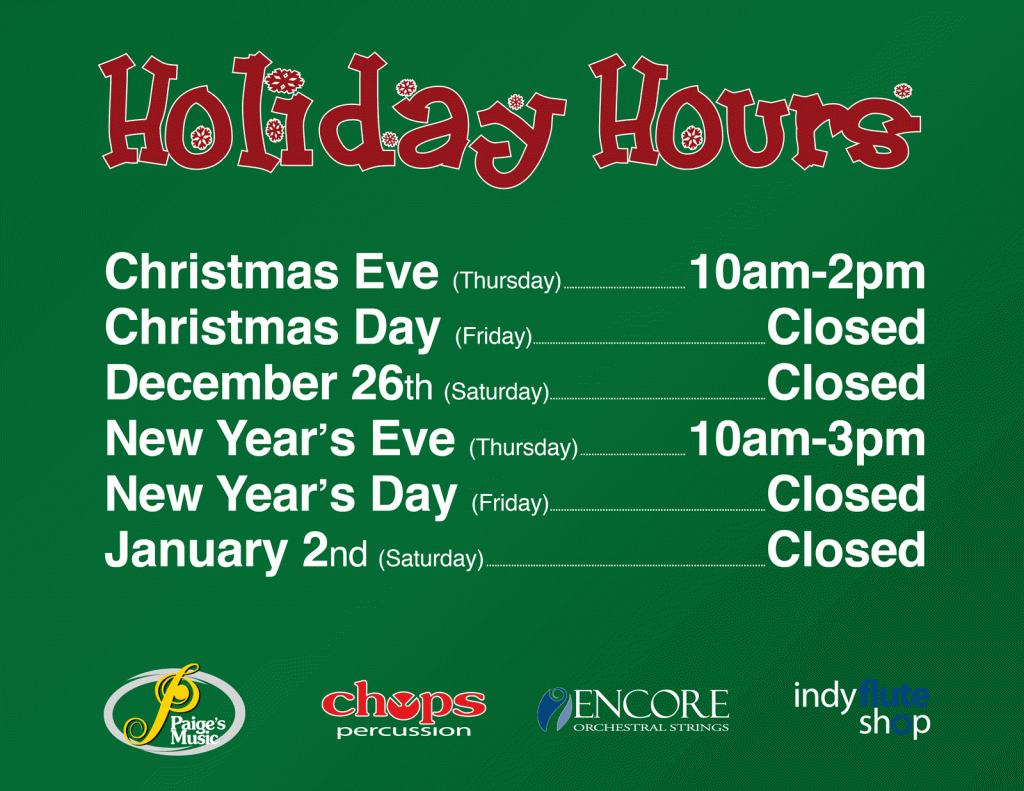 Our store ours are slightly different than year's past based on the way the holidays fell on the calendar this year.
Here is a rundown for the rest of 2015.
Wednesday, December 30th – Open 10am – 6pm
Thursday, December 31st – Open 10am – 3pm
Friday, January 1st – CLOSED
Saturday, January 2nd – CLOSED
If you need to have something delivered to your school on Monday, January 4th, please place your order by Thursday before 3pm.
Thanks for a great 2015.  Please have a safe and happy New Year from all of us at Paige's Music!