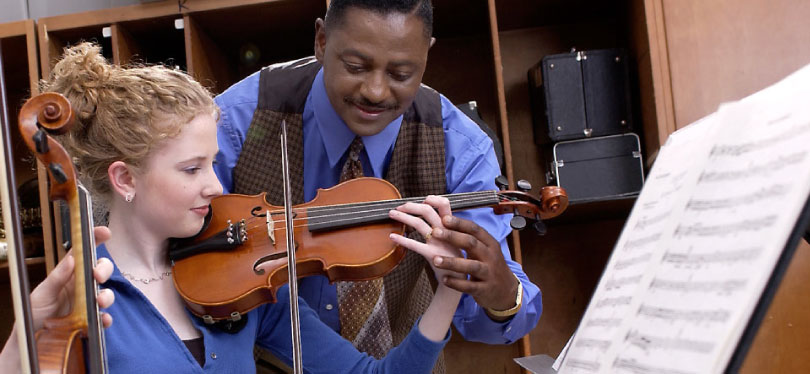 As we are closing in on the end of another school year, we have a tendency to want to take the summer off from anything school related. When it comes to playing an instrument you have to resist the urge to do that.   You should make a plan to practice and stick with it so that you don't lose any of the skills that you have taken the whole school year to learn.
The great thing about doing this is that you, as the player, get to decide what you want to practice and play. If there is a popular song you have wanted to learn, get the music for it and teach yourself. If there are scales that you need to know, you can learn them at your own pace. The beauty of setting your own practice schedule in the summer is that it is all about what you want to do and learn.
If practicing by yourself is not your thing, then take the opportunity to take a few lessons from a local private teacher.   Here is a link to our private teacher list: https://www.paigesmusic.com/paiges/run?id=6&_tid=418&lvid=485. You may find someone that will challenge you and help you learn more in just a couple of months than you could teach yourself in a year.
Ultimately, you just need to make sure you get your instrument out and play. Whether it is by yourself, with friends, or with a private teacher, you just need to keep your chops up so that you will be ready to go as soon as fall rolls around. And if you have time, make sure you stop by and see us at Paige's Music!