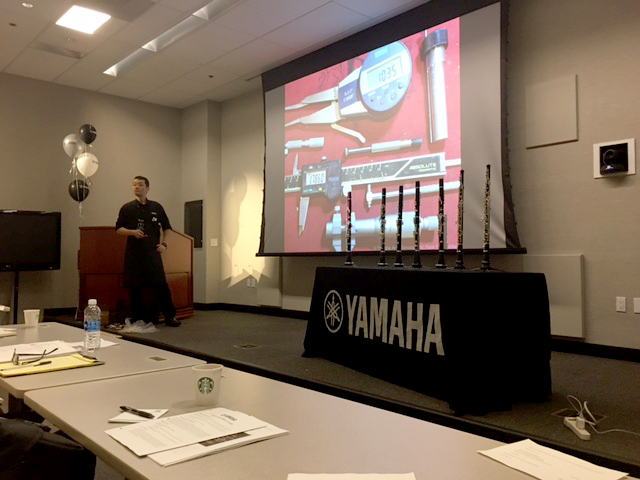 Next month we are sending two Technicians out to Yamaha's  facility for some specialized "Shokunin" training. In March we are sending a Technician out for certification on installing Straubinger flute pads. And in April we will be sending four of our technicians to the yearly convention of the National Association of Professional Band Instrument Repair Technicians (NAPBIRT) to attend multiple seminars and training sessions.
We aren't required to do this.  We choose to regularly send our technicians out to training seminars throughout the year to keep up on the latest and greatest techniques, tools and new materials that may well improve the services we provide on maintaining your instruments. We constantly better ourselves and our methods to pass them on to you, our customers, for a better, more comprehensive repair.
We believe that this approach aligns with our vision as a company; Our vision is for every student to reach his or her potential through the positive, life-changing power of making music.  We believe in that vision so strongly that we devote all of our energy, passion and resources to serving and strengthening music education across Indiana.
If we rest on our laurels and depend on "the way we've always done it" or perform "band-aid" repairs to get you by, we're failing that vision, and more importantly, the teachers and the students.
You can count on us to be thorough and complete in the service that we perform and advice that we offer so that students can practice and perform on instruments that perform reliably for a long time to come.