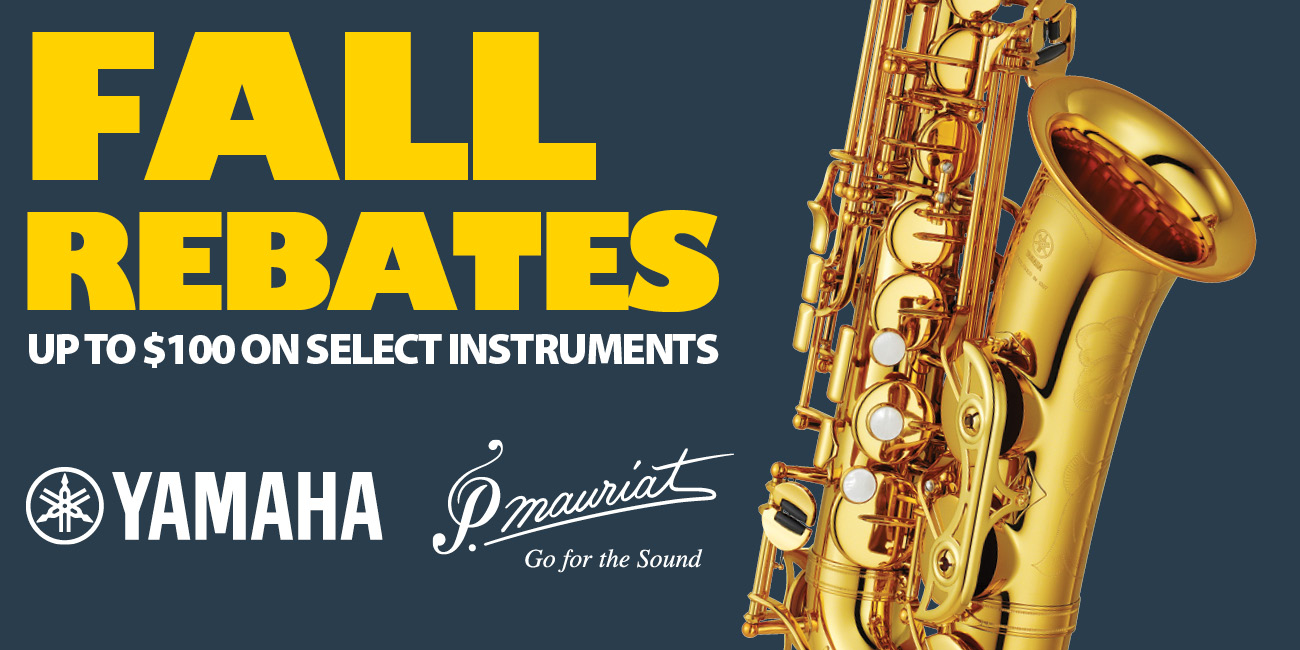 If you've enjoyed your first year of playing and you're ready to level up your music experience, it's time to consider upgrading your instrument.  Manufacturers build student level instruments to be durable and easy to play. This is great for a new player but can hold back progress of progressing players. Step-up instruments have richer tone, improved range, new features and higher-grade materials.
Our partners Yamaha and P. Mauriat make stepping up a little bit sweeter with rebates on their intermediate and professional models. Yamaha is offering a rebate of $50 for intermediate models and $100 for professional models. P. Mauriat is offering $100 on models we currently offer!
Ready to upgrade your current rental?
Like your current rental, our Premier rental plan includes repair and replacement coverage, exchange, return, and early purchase discount options. You can transfer your eligible rent credit towards a step-up instrument rental or purchase. All new Yamaha and P. Mauriat instruments available on our Premier Rental Plan are eligible for manufacturer rebates.
Looking to trade-in an instrument you own?
bring in your current instrument and our specialists will evaluate its trade-in value to put towards a new instrument rental or purchase
In-store Testing
We have assembled a wonderful and knowledgeable staff of specialists who will guide you in finding the perfect instrument and mouthpiece setup to suit your needs. You can schedule an appointment to work with a specialist in your instrument category here.
For more information, please follow the links above, or call us at 317-813-2400.