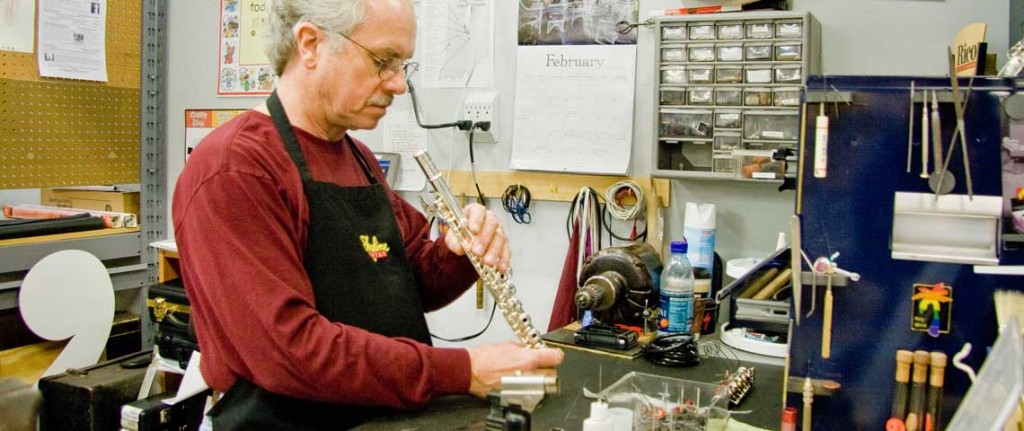 When your instrument needs repair, Paige's Music has the premier repair facility in the state ready and waiting to get your instrument back up and playing. Woodwind , brass, percussion, and string instruments are all covered in our state of the art facility. With our experienced staff, cutting edge tools and advanced machinery it's easy to see why our repair facility offers the best repairs at the best prices.
Repair Shop Tour + Meet our Technicians
Ever wondered what happens when you send your instrument in through the school? Visit this page to take a look behind the scenes of our repair shop in a video we shot back in 2008 and meet the technicians who take incredible care of your instruments each and every day!