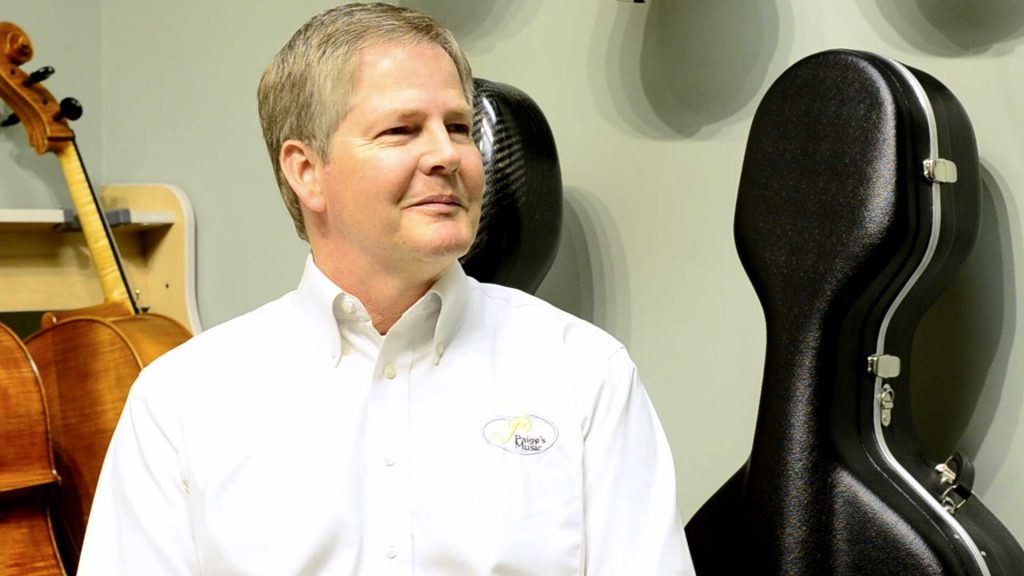 Our friend and colleague, Mr. Steve Purcell, retires today from Paige's. Steve has been a true champion of music education his entire adult life, first as a band director in Westfield, Indiana, then, for the past 40 years, as a District Manager for Paige's Music.
Steve is best known for bringing joy to band and orchestra directors by combining a dangerous wit, genuine personality, and responsive approach to his personal service to music educators. Through his selfless dedication to music education, Steve will forever be known as the original "Paige's guy" in the Indianapolis metropolitan schools!
We can't thank Steve enough for his effort in helping to build Paige's Music school service operation to what it is today. He is truly a remarkable team member whose ideals will live on for very long time here at Paige's.
We will miss him dearly but know that it is his time to enjoy life as the golfing grandfather, stay-at-home husband, and finally the bourbon connoisseur that he's always wanted to be!
Congratulations Steve! Well done, well done!
Below is Steve's spotlight interview from a couple years back!
---
---
"I'm really proud to, not only have been a teacher, which I think is a wonder thing to be. But then to get to serve all of these wonderful programs all these years. It's been a good thing to do with my life. I'm very proud of it."