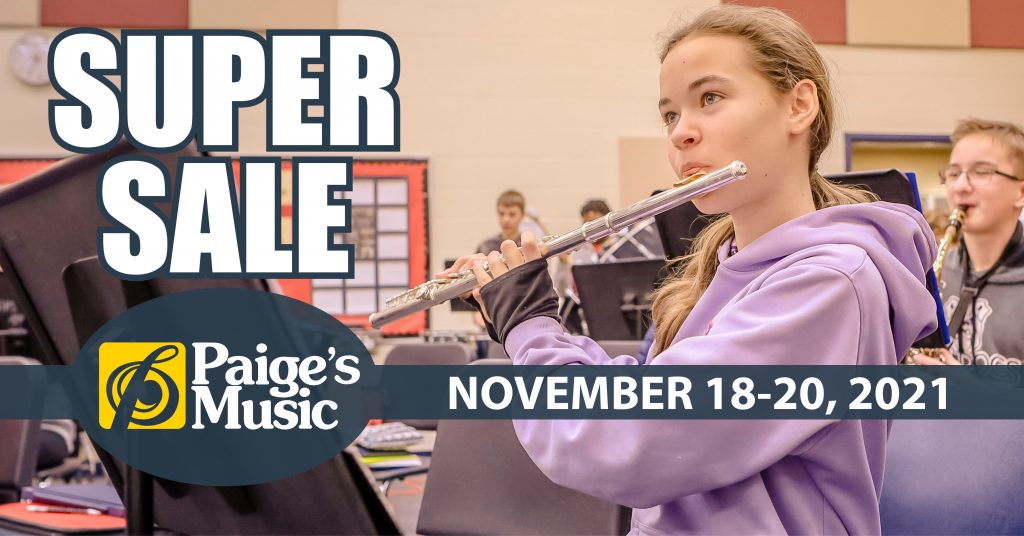 Thursday, November 18th through Saturday, November 20th
Join us for our Annual Super Sale! Our biggest sale happens one time a year and it's an event you don't want to miss!
Here's how you can save:
Visit our store Thursday, November 18th through Saturday, November 20th and draw a ticket worth 5%-50% off! This ticket is applicable to any outright purchase of an upgrade instrument. If you'd prefer to rent, we've got you covered there too. Each coupon also has an offer for up to four months off our rent-to-own program.
All instrument testing is done by appointment only. Please visit www.paigesmusic.com/schedule and reserve your time today!
Yamaha rebates:
All new Yamaha step-up wind instruments are eligible for $50 to $100 rebates! Official details: https://usa.yamaha.com/promotions/suty2021rebate/index.html.
A few more details:
*Drawing is limited to one ticket per family per day. Sales staff must witness drawing. Does not apply to any previous purchases, current rentals, pay-offs, repairs, or special orders. In-person sales only. Valid from November 18-20, 2021.