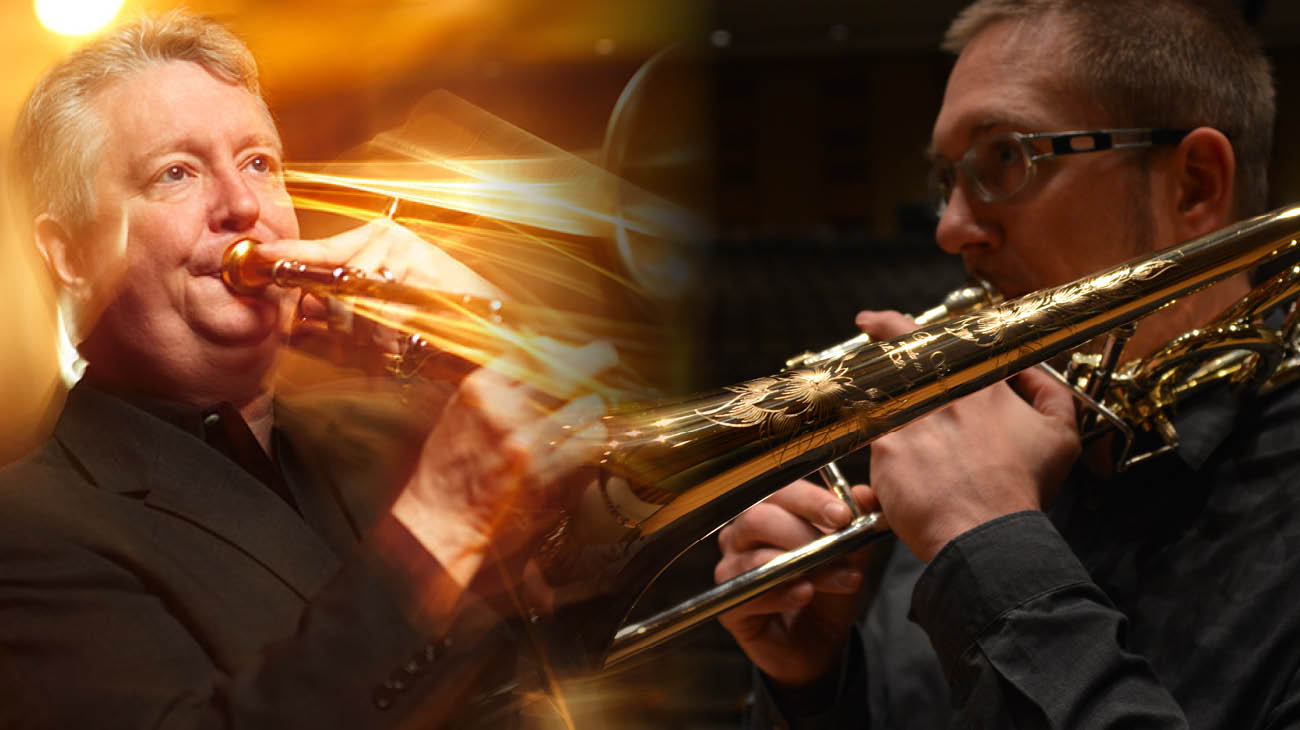 On April 6th, 2018 Ball State University hosted Trombone Day II. This event was a full day of rehearsals, masterclasses, lectures, and performances that showcased all of the fine resources the school has to offer. Chris Van Hof, Assistant Professor of Music Performance (Trombone), led the event, and trombone legend, Jim Pugh, was the featured artist of the day.
Participants at this free event ranged from high school trombonists through adult professionals. The day began with a group warm-up led by Van Hof, which gave visitors insight into his personal approach to starting the day as well as prepared the participants for later rehearsals and concerts. After this we were all given a studio recital that featured three Ball State University trombone students and Van Hof playing solo and chamber music repertoire.
We were able to attend a masterclass and concert with Jim Pugh. Pugh's captivating virtuosity left attendees in awe. He spoke candidly about his career path, and he credited mentors like Urbie Green for setting a precedent of being kind, generous, and musically unparalleled. His masterclass was candid, and the career advice on the tools and attributes needed to succeed in the music industry in the 21stcentury.
The day finished with an outstanding concert by the Ball State trombone choir and jazz trombone ensemble. All participants were invited to perform a selection in memory of esteemed brass pedagogue, Sam Pilafian.
Indiana has a rich lineage of high caliber trombonists and programs for developing musicians, and Ball State University is carrying on with that tradition. This summer Ball State University will be host to the International Trombone Festival (ITF). To register for the ITF click here. If you are not currently a member of the International Trombone Association you may register and find more information here.