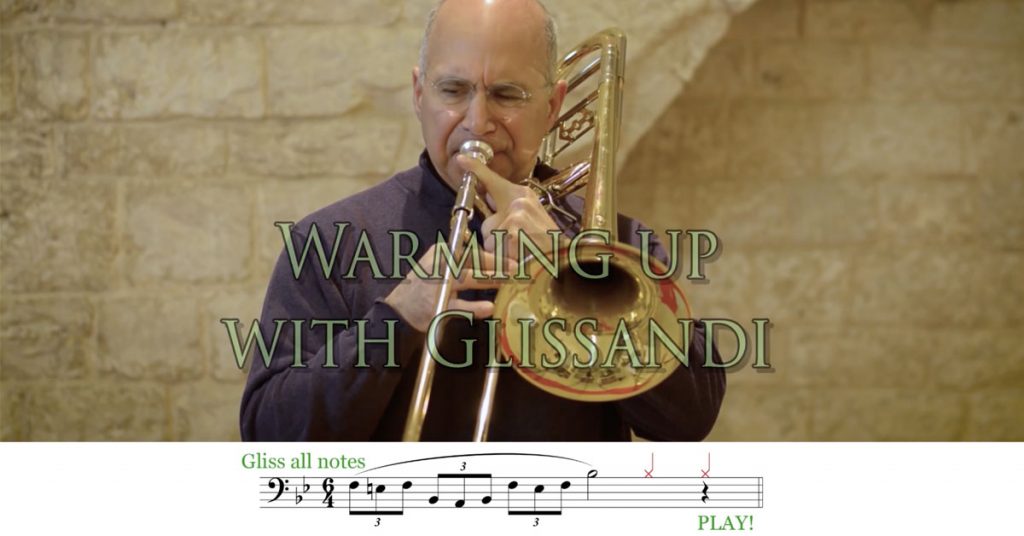 Looking for some options to keep your skills progressing over the summer?  Here are 5 summer trombone resources that you can use without leaving your house!
Virtual Studio with Nick Finzer
Nick Finzer is a popular freelance jazz trombonist, and he teaches trombone at the University of North Texas. His virtual studio offers various monthly price points depending on the level of individual attention you desire.
http://www.nickfinzermusic.com/virtualstudio
Alessi Music Studios
Joseph Alessi is the Principal Trombonist of the New York Philharmonic. His online virtual trombone studio offers excellent help to students looking for new exercises and advice on how to approach playing the trombone. He is also currently offering a 50% discount due to COVID-19.
http://alessimusicstudios.com/
Online Lessons with Andrew Williams
Andrew Williams is a trombonist based out of New York. He regularly posts free livestreams of his jazz playing on YouTube, and he offers online trombone lessons on his website.
https://williamsmusic.com/music-lessons/
Online Lessons with Richard Dole
Richard Dole is a first call freelance trombonist in Indianapolis, IN. He offers online trombone lessons and jazz improvisation lessons via Zoom.
Online Lessons with Tucker Woerner
Tucker Woerner is a freelance trombonist, teacher, and the Low Brass Specialist at Paige's Music. He offers lessons on low brass instruments, jazz improvisation, and arranging.