Are you still looking for that perfect gift for the musician in your family? We may have one that you haven't thought of yet…an advanced instrument from Paige's Music!
Our Premier Rental Program is an easy, affordable way to transition your student from a beginner instrument to one that will support their rapidly- increasing skills as a musician. There are several great advantages of an upgraded instrument.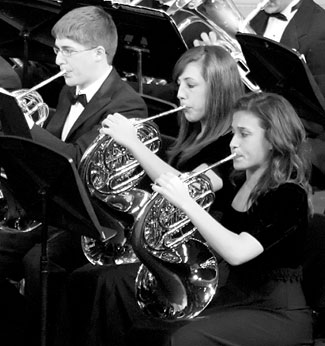 Builds Enthusiasm and Commitment – Nothing brings out the commitment level and enthusiasm in a child more than something new. If the student has been using their beginning instrument for a couple of years, a new Premier level instrument will help them get excited again. Your student will feel the urge to practice more to see how good they can sound with the better instrument.
Better Sound – Student instruments are built to be durable in the inexperienced hands of a beginning player, sometimes at the sacrifice of sound quality to keep the cost down. With a more advanced instrument, manufacturers are able to retain the durability, but also take more care in making sure the instrument performs at a high level as a more experienced player will be using and taking care of it.
More Advanced Features – Many of the features on the step-up instruments are not found on the student level instrument. Many of these features are designed to make the instrument "speak" more freely and increase range.
It's been our experience that the need for a step-up instrument arrives as early as the student's second year of playing. By selecting a higher-quality instrument at this juncture, you will provide your student with room to grow as a musician, create renewed excitement and pride, and enhance your student's development.
Need a bit more information? Watch this video by the Paige's Retail Staff. Or, if you're looking for a flute, you should watch the Indy Flute Shop Manager, Erin Nichols, talk about the advantages of open-holed flutes!
If you have any questions, please give us a call at 1-800-382-1099.