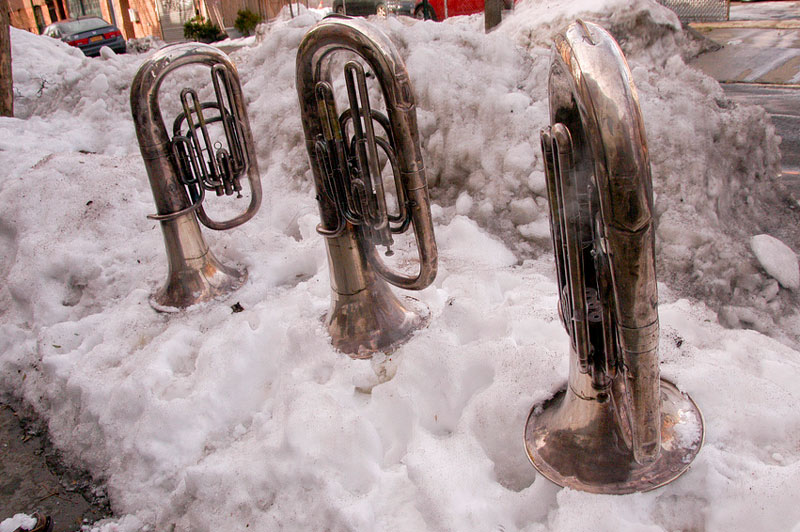 Image credit: https://www.flickr.com/photos/kenpete/5522933139
In case you haven't noticed it's here again. COLD WEATHER! Just a reminder that leaving your instrument out in the cold weather can lead to serious repair problems. Especially with woodwind instruments like wooden clarinets, oboes, bassoons and more. If the temperature gets too low it can actually freeze the moisture in the wood and cause it to crack.
When a cold instrument is taken inside it should not be put together and played right away. A rapid rise in the temperature can cause the wood to crack also. It needs to acclimate to the inside temperature. The body on the instrument should be held in your hands and blow some warm air through the bore for a few minutes before putting it together to play.
Like we mentioned this time last year, string instruments are subject to the same conditions. Cold freezing temperatures can cause the wood to crack and also cause the seams where they are glued together to come apart. Just like the woodwind instruments when taken inside after being out in the cold they need a few minutes to acclimate to the inside temperature before being played.
Also……….In case you haven't noticed something else is almost here again. CONTEST SEASON! Now that marching band is behind us and all the Holiday Concerts are all scheduled it's time to remember that contest season starts up in January. So getting your instrument in before time and having it in top playing condition can lead to a more successful and less stressful contest season.