Instrument cases are a vital part of your instrument. They protect your instrument while it is not being used and are extremely important when traveling to and from places. Back and forth to home, contests, concerts, lockers and etc. And especially right now during Marching Band season. Make sure you use your case.
Many instruments that come through our repair shop are damaged from ill fitting cases. When the insides of the case are broken/worn out it no longer holds the instrument securely and can lead to bent keys, dents and even scratches. We have seen instruments that were repaired just a few weeks ago come back in for repair again and the culprit is a bad case.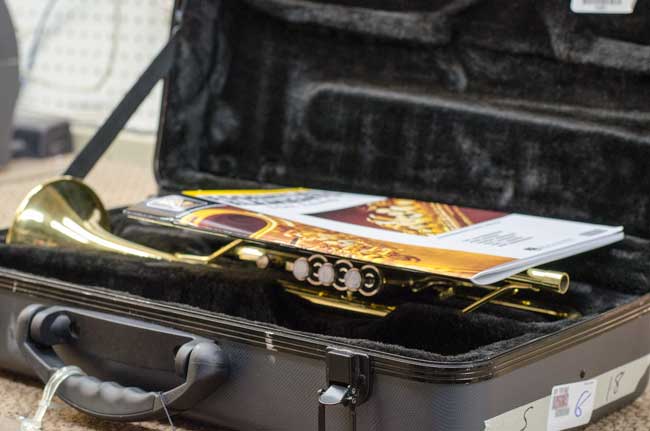 Also on most cases there is not enough room for books and music between the lid and the instrument, yet we find them crammed into cases all the time causing undo pressure on the instrument. Then if the case gets bumped from the outside it can damage the instrument. This is a very common occurrence with trumpets.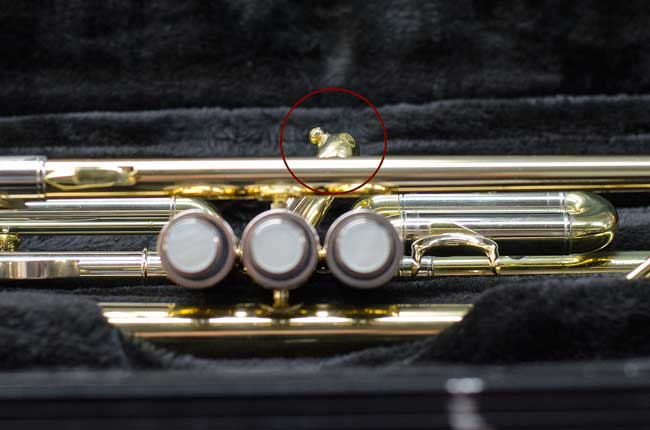 The 2nd valve slide sticks up when it is in the case. Then when you put a music book on top of it and close the lid there is no space left. If you then bump the outside of the case it damages the 2nd valve casing.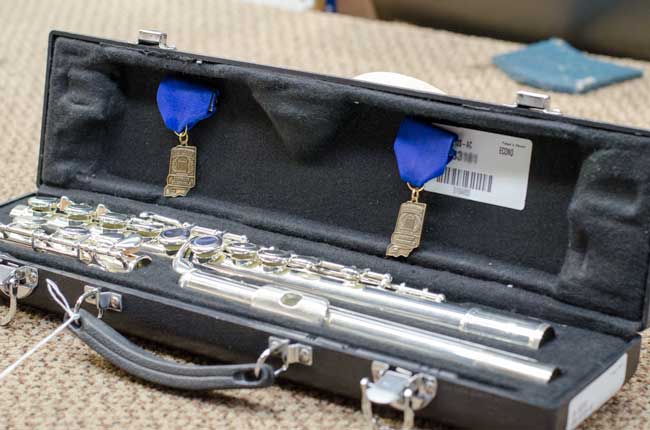 Damage can also occur when accessories, mouthpieces, medals, tuners are left unsecured in the case to roll around. They frequently get caught-up inside the instrument causing problems.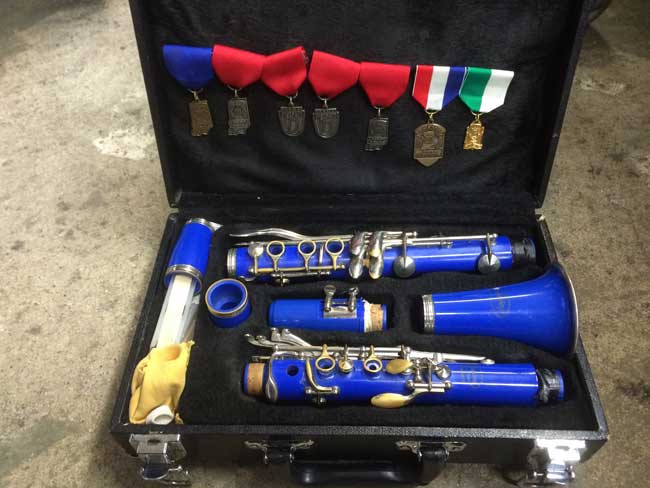 All in all, please remember that your case is part of your instrument and needs to be taken care of. We replace handles, latches, corners, bottom feet all the time in order to keep your case in good operating order.