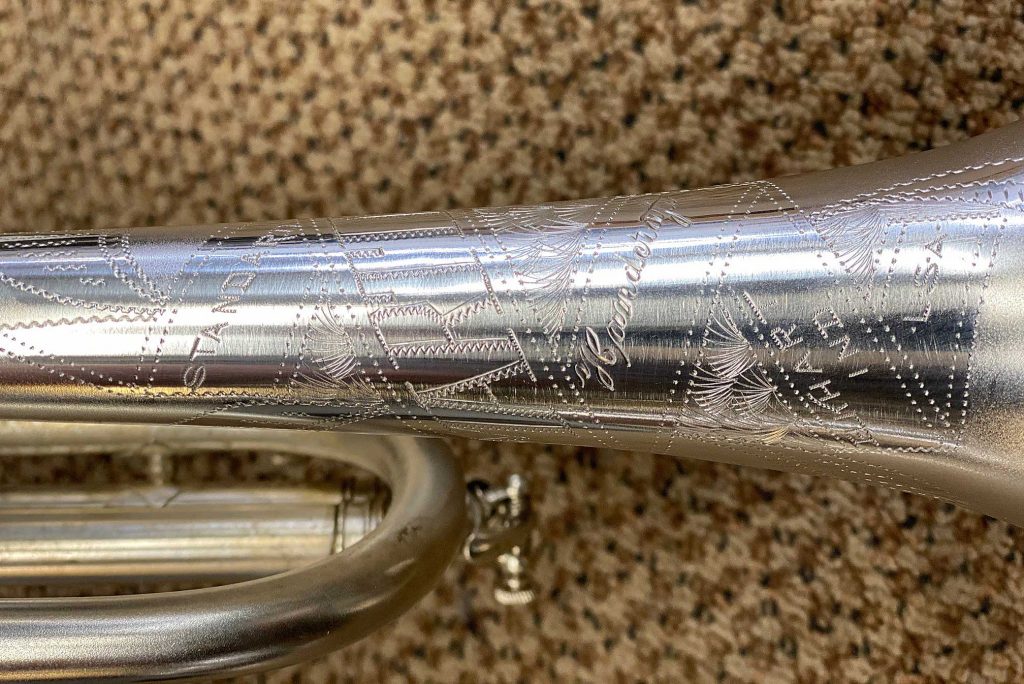 Once again, we want to share with you an interesting repair that came through our shop.  We recently had a vintage Martin cornet come in that the customer received as a beginning student in the 1960's. It had sat for some time and was in need of some TLC.  Our Brass Repair Coordinator, Spencer Guyer, did the work on this repair and brought this instrument back to life!  As you can see from the pictures below, the final repair was stunning.
Our customer was thrilled with the results and commented:
"Thanks again for the amazing restoration of my 80 year old cornet!  After seeing the before and after photos, it's hard to believe it is the same horn.  You should be very proud of your work."  
Below are some before and after pictures of the finished repair.  It truly is hard to believe it's the same horn.
We're always up to a challenge here at Paige's Music Repair, and in many circumstances are able to bring an instrument back to top playing condition, regardless of how badly it may have been damaged.  So no matter how big or how small, you can always trust the pros at Paige's Music Repair to deliver high quality repairs at a competitive price!