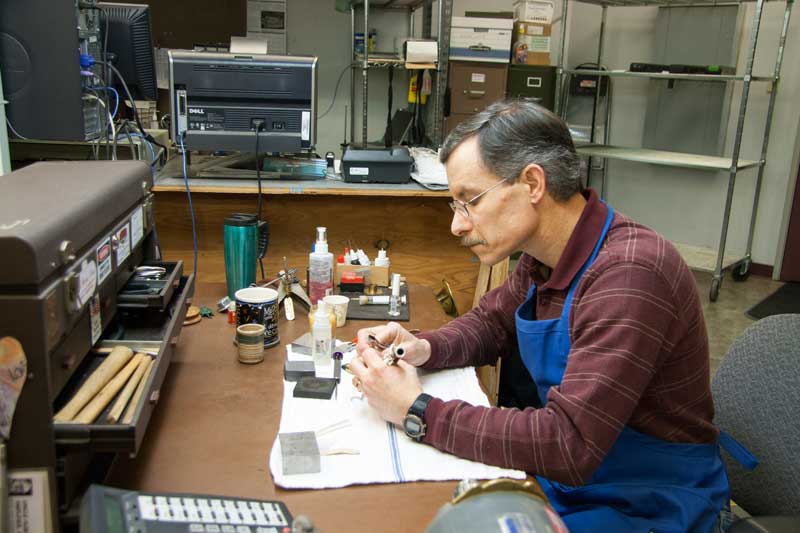 In our last blog post we mentioned that now is a good time to get your instrument serviced. However with schools out and possibly no summer program going on it can be difficult to get your instrument in to the shop when you live a distance away. Here are a couple of tips for those of you this effects.
Brass instruments – At the very least make sure you grease up the tuning slides and move them in and out a few times to spread the grease around. Keep the valves oiled and make sure you get the instrument out from time to time to move the valves and slides around. Clean your mouthpiece out!
Woodwind instruments – On reed instruments make sure you take the reed off the mouthpiece and clean it out with some mild liquid detergent soap and lukewarm water (not hot!). On flutes you can also clean out the headjoint (not the main body) with some mild liquid detergent soap and lukewarm water (not hot!). Be careful to not move the head crown assembly or it will have to be reset.
String instruments – Make sure and let the tension off on the bow to keep the hair from stretching. Use a soft cloth and wipe the rosin off the top. Do not try and use generic home cleaners as they may damage the finish.
These tips and more are covered under our "care and maintenance" videos which you will find on our website and in previous blog posts.
Above all make sure the instrument is stored in a dry climate controlled area. Too much heat and/or moisture can cause mildew and mold in just a short time.
As always, please contact us if you have any questions.