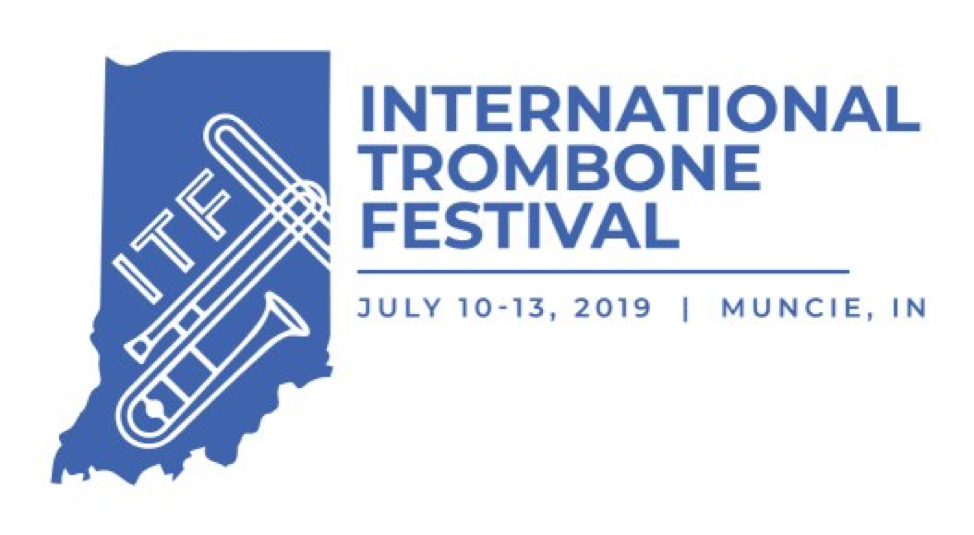 Each year the International Trombone Association(ITA) hosts the International Trombone Festival (ITF). Held in the summer, this week long festival offers youth workshops, professional development, concerts, masterclasses, and show space for dozens of the world's top manufacturers of instruments and accessories. This year's ITF was held on the campus of Ball State Universityin Muncie, IN. One of the ITF's main objectives is to unite musicians from all parts of the world, but another goal is to showcase the amazing musicians on a more local scale.
With masterclasses, clinics, and concerts by the Indianapolis Symphony Orchestra Low Brass section, Ball State University trombone ensembles, and Ball State University faculty Freddie Mendoza (jazz) and Dr. Chris Van Hof. In addition to coaching and performing Van Hof was also the organizer of the 2019 International Trombone Festival. Click hereto view the full International Trombone Festival 2019 program.
Next year the International Trombone Festival will be held in Osaka, Japan! Please check out the video below and stay tuned for further information.