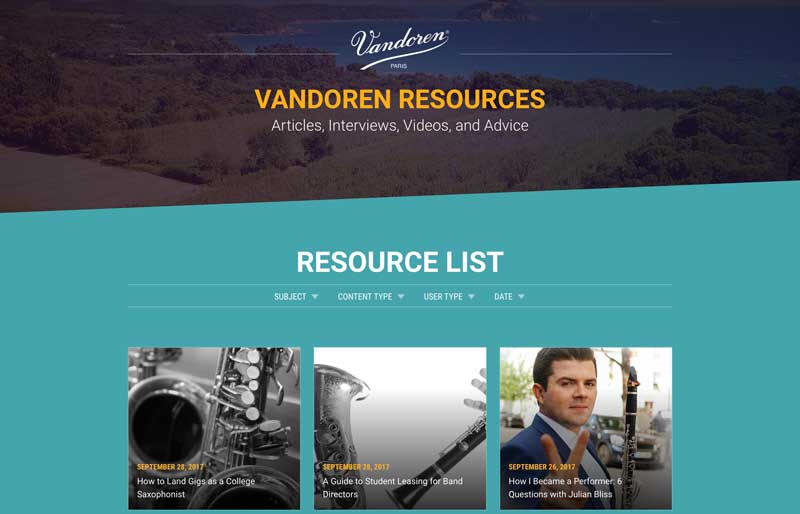 One great thing about writing a blog is that you get to read a number of other blogs. Like music education itself, The blogosphere isn't a great pit of competition, it is an entity that is always trying to improve through practice, influence, and collaboration to achieve higher levels of skill and performance. Here are a few of my favorite blogs I've encountered that I read on a weekly basis:
Bulletproof Musician
https://bulletproofmusician.com/blog/
Of all the music-related blogs, this blog has changed my life the most. Written by psychologist and Juilliard faculty member Noa Kageyama, this blog focuses on the psychological elements of great music performance. This is a fantastic blog to music school students to follow as it gives great tips and advice on practicing and then turning great practice into great performances. As a graduate of the Juilliard School of Music, Noa has first-hand experience with the struggles music students go through at the highest level and provides great insight into the psychological differences between practice and performances. Even if you are not a musician, there is still a great deal to learn from Bulletproof Musician because life is a constant struggle between practice and performance from job interviews to keynotes, and pitches to presentations and beyond.
Vandoren
http://www.dansr.com/vandoren/resources
The Vandoren blog is an essential resource for woodwind performance. The Vandoren blog features a variety of different types of resources: mouthpiece and reed reviews, tips for teachers, explanations for parents, and advice from Vandoren's world-class roster of performers. This blog provides great insights for players from beginners to professionals in a variety of formats: videos, graphics, longform essays and etc. The Vandoren blog features a variety of options to filter posts as well: by topic, by intended audience, and etc. As a trombone player, this blog has greatly expanded my knowledge on the unique world of reed-playing: from basics about reeds to the unique challenges facing clarinetists and saxophonists to providing tips for a student picking up a woodwind instrument for the first time.
Denis Wick
Like the Vandoren blog, the Denis Wick blog is a great resource but intended for brass players. As a pre-eminent manufacturer of quality mouthpieces and other brass accessories, Denis Wick is in a unique position to provide great insight into the world of brass performance. The resources are split into four sections: For Teachers, For Players, For Students, and For Parents. Blogs in the For Players section ranges from instrument cleaning tips for blogs for reducing performance anxiety. I visit this blog often because it is always a great reminder that there is always something new to focus on whether it's how I'm playing on my mouthpiece or if it is controlling my performance anxiety and beyond to this blog.
These are all great resources for musicians and I highly encourage you to read them. If you have a favorite music blog, please let us know what it is in the comments below!