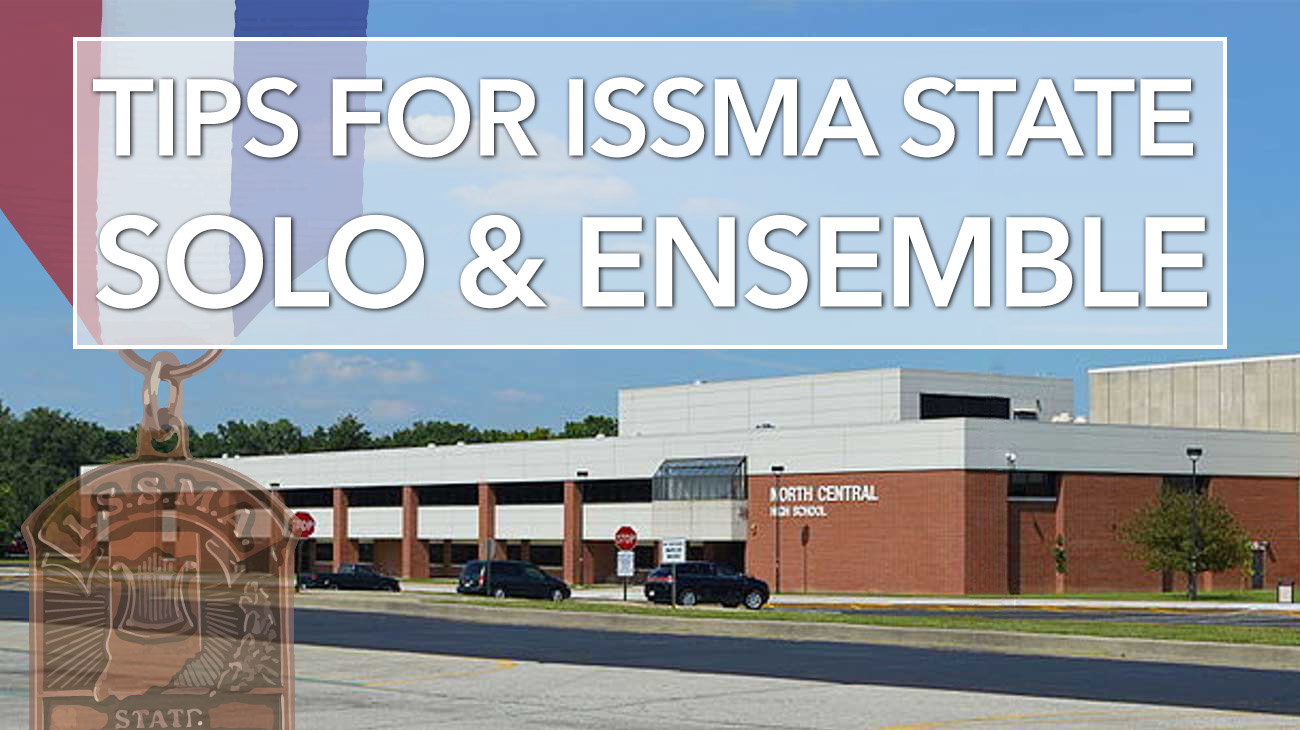 ISSMA State Solo and Ensemble is this weekend at North Central High School in Indianapolis. Here are some tips to prepare for everything you need to consider beyond your music performance!
1. Be There Early
I am quite sure your director and private instructor has told you to be early for rehearsals, concerts, and etc. You definitely want to be early when it comes to Solo and Ensemble. You never know what could happen—the weather might be terrible and it may take twice as long as you planned, the performance order may change, a performance room might change, you might have issues with your instrument…anything can and probably will happen! Being early doesn't fix these problems, but if definitely gives you the chance to get in the right headspace and deal with any problems effectively.
2. Make a Checklist
Make a checklist of everything you need and make sure you have it ready to go the night before. This means the big things like your instrument, music, dress clothes, and etc. Also make sure to check of little things such as extra reeds, extra strings, valve oil, a water bottle, directions from your home to the school and etc. Having a checklist will make sure you know exactly what you need beforehand and then you can be absolutely sure that you have everything you need to make a tough day as easy as possible.
3. Dress Comfortably
Of course you want to dress your absolute best, but make sure you are dressing comfortably as well. Solo and Ensemble is as much of an endurance event as it is a short musical performance. Dressing comfortably will go a long way towards enhancing your musical performance by removing unnecessary and distracting discomfort. You'll also have the benefit of being unencumbered when it comes to breathing, moving your bow, and the other physical aspects of playing your instrument.
4. Sleep Well
Quality sleep makes everything better. You are better rested which makes it easier to focus. You are more relaxed which makes it easier to play better. You think more clearly which makes it easier to make sure you are doing what you need to do for maximum success.
5. Follow Your Routines
You don't need to do anything special to be successful at Solo and Ensemble. If you have put quality practice and routines into place, all you need to do is execute them on Saturday. Don't throw in last seconds changes when it comes to how you warm up, how you play your music, how you sleep, how you eat, and etc. Simply go through your routines as if it was any other day.
Paige's Music wants to wish all performers the absolute best of luck and we hope to see you at our booth at ISSMA State Solo and Ensemble!