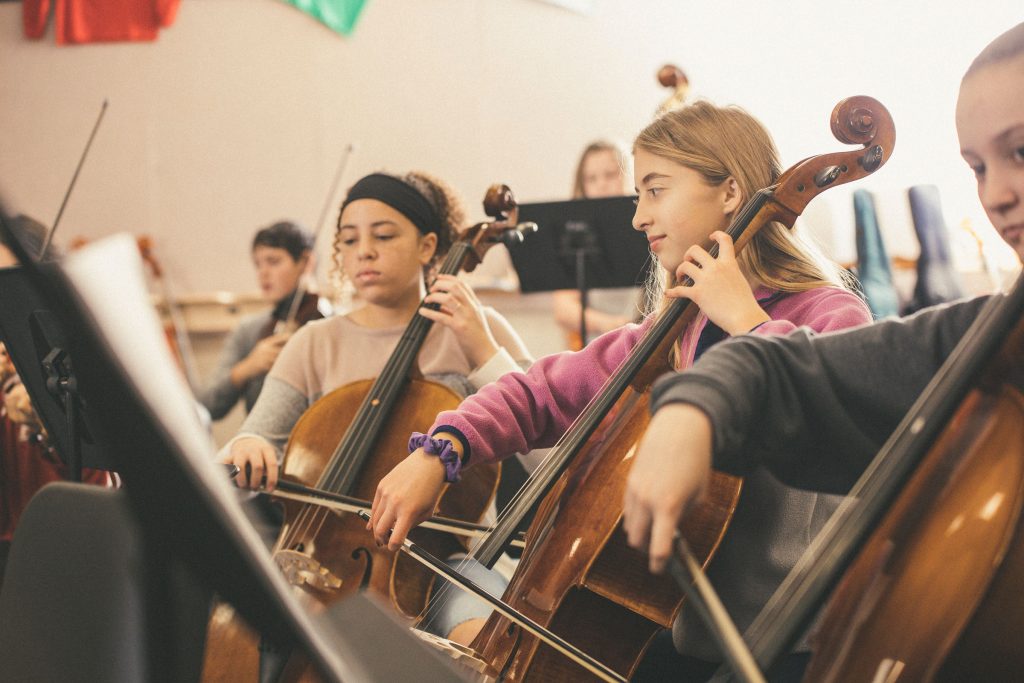 At Paige's Music, we partner with hundreds schools throughout the state for easy and convenient acquisition of band and orchestra instruments. For many families, the easiest option is to rent. Renting with Paige's Music is a great opportunity to participate in music-making. We make rental easy and convenient and provide you with peace of mind.
Here's how our rental program works:
Rent Your Instrument: Until you own it, or until you return it, it is up to you.
Return Any Time: No long term commitment.
Easy Exchange: Transfer your payments to another instrument if your child changes instruments.
*Repair & Replacement Coverage: We'll take care of routine repairs, accidental damage, and loss due to fire or theft.
Free Loaners: We'll provide a loaner when your instrument comes in for repair so your student doesn't miss valuable classroom time.
Free Delivery: To and from your school with our regular delivery.
Purchase Outright and Save: If you choose, you may pay off your instrument balance in full and save 40%!
All musical instruments need regular repairs and adjustments to play properly! When your instrument needs repair, you can take comfort in knowing that you are covered by our convenient Repair & Replacement Coverage.
Includes:
Routine repairs necessary to keep your instrument playing properly
Replacement Due to Fire and Burglary
Repair of accidental damage
Free loaner instrument provided when your instrument is in for service
Free replacement of mouthpieces and broken strings (violin, viola, cello, bass)
Does Not Include:
Accessories such as reeds, lubricants, rosin, sticks, mallets, etc.
Mouthpiece caps or ligatures
Cosmetic or Intentional Damage
We have several convenient options for renting an instrument on our Debut Rental plan.
1 – Online
The most convenient option for renting an instrument is our online Option. You will select your school and your instrument and our system will autofill everything selected by your director for that instrument. From there, we can deliver the instrument directly to your school or you can pick-up the instrument in our store.
2 – In-Store
Another convenient option is to visit our store in Indianapolis. You can fill out the rental application in-store and then leave with instrument and accessories that day.  If you need to do instrument testing to find out which instrument is for you, you can schedule an appointment here.
3 – School Event
These are normally held in the spring and fall to give parents and students all of the information they need about their school program and how to obtain an instrument.  However, the pandemic has caused these events to be either cancelled, delayed, or pushed online.
4 – Mail
We understand that the online and in-store options are not convenient for everyone. We can also send rental paperwork through the mail and once you've mailed it back to us, we can have process the information and have it delivered to your school. Please be advised that this option can take up to two weeks.
If you have more questions about our rental program, please email us at sales@paigesmusic.com or call us at 1.800.382.1099.
Paige's Music Store Hours
We're open Monday – Friday, 10:00 AM – 6:00 PM, and Saturday, 10:00 AM – 4:00 PM.  We're closed on Sundays.