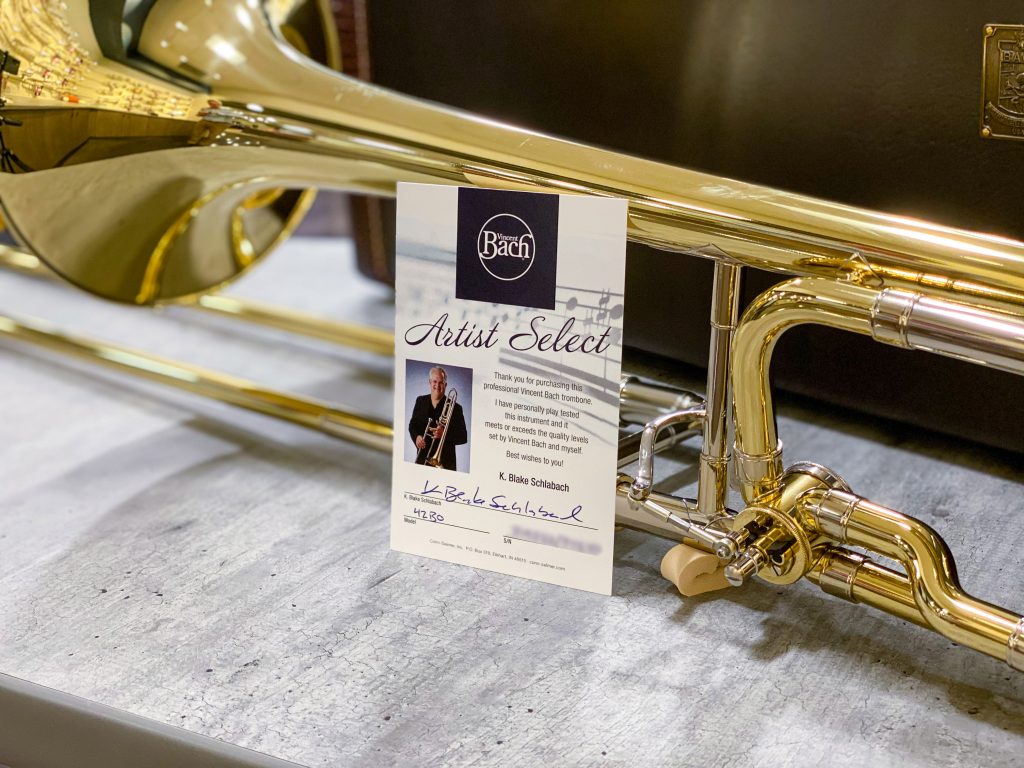 On September 23, 2019 Paige's Music participated in the Conn-Selmer Artist Select program. This program allows professionals to hand select and play test each instrument from the factory to ensure that only the finest instruments are available to customers. K. Blake Schlabach and Tucker Woerner carefully play tested dozens of instruments, and we are happy to say that our top five selections are now available at Paige's Music.
We have added three new Bach Stradivarius 42BOs, one Bach Stradivarius Model 12, and one King 3B.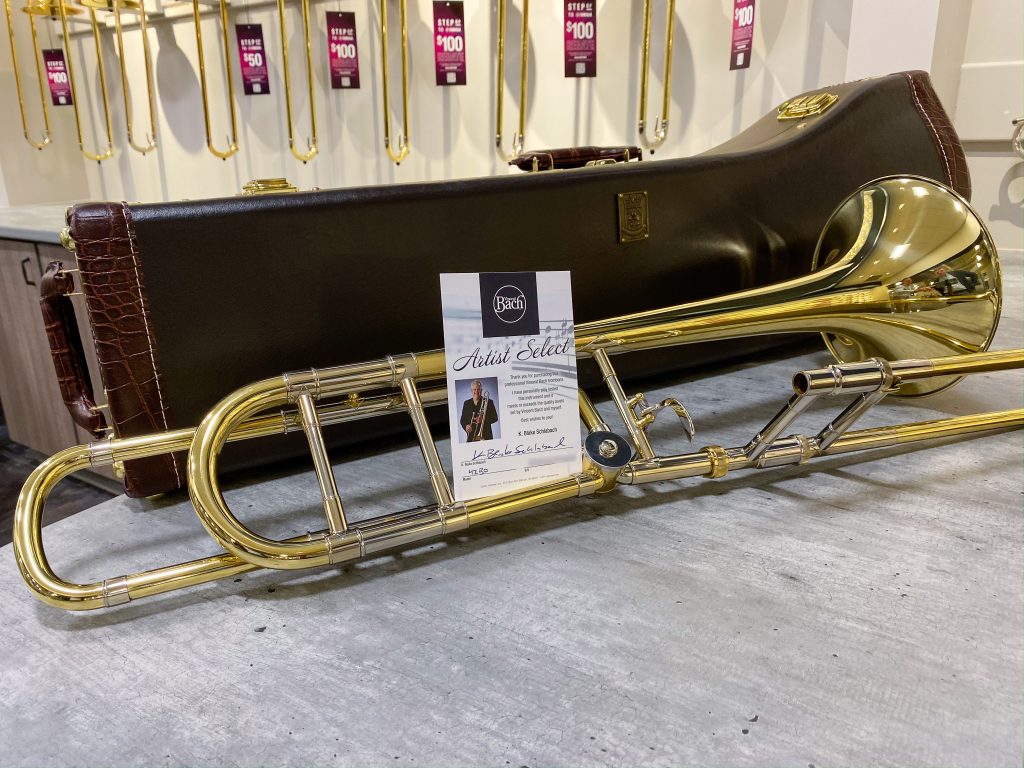 The Bach Stradivarius 42BO is an excellent option for the symphonic player looking for a classic American sound.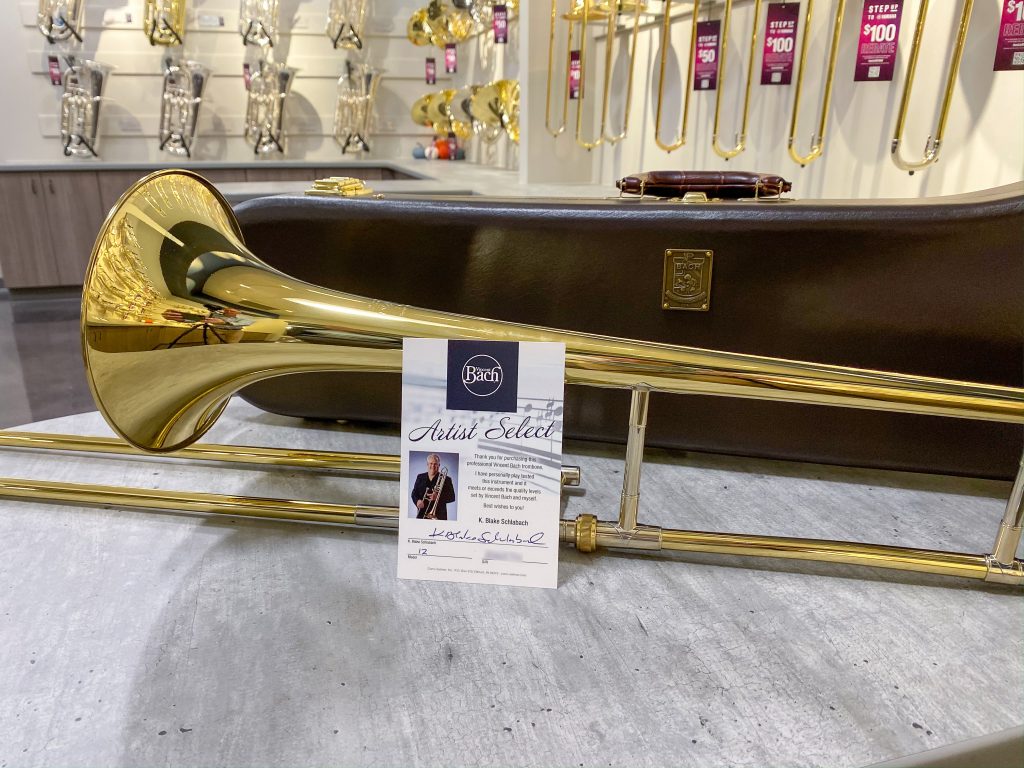 The Bach Stradivarius Model 12 is a prime choice for jazz and classical musicians inspired by the sounds of musicians like Carl Fontana. This model is ideal for jazz and commercial playing as well as certain orchestral settings.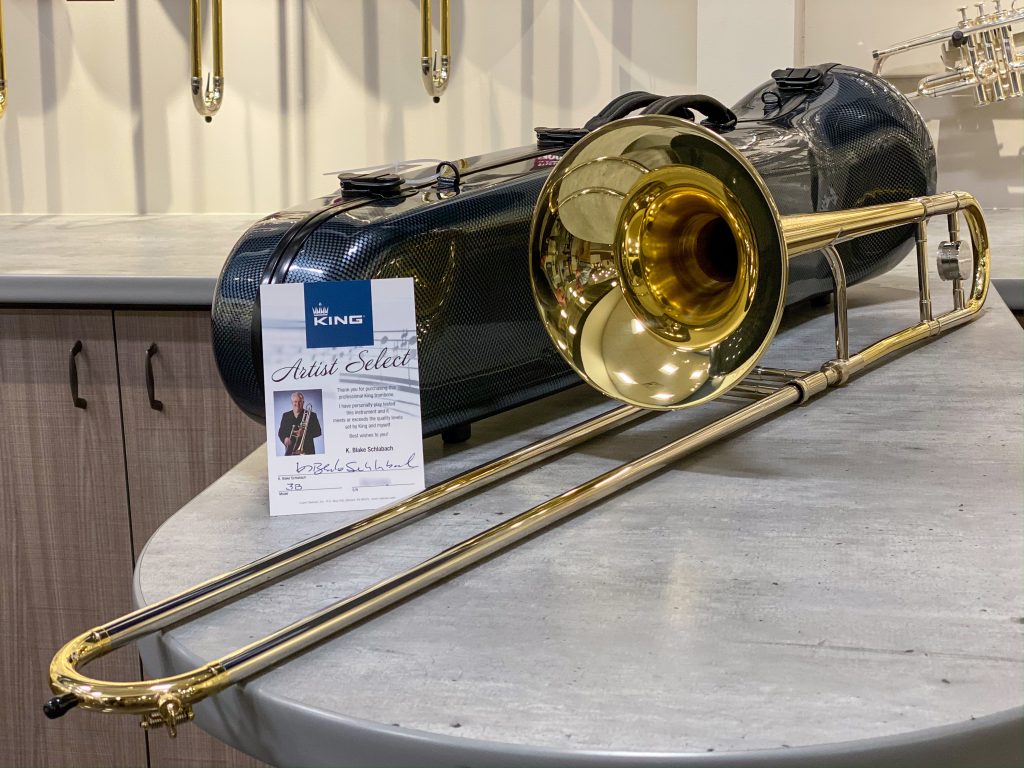 The King 3B is perhaps the most recognizable and popular jazz trombone of all time. Played by artists like JJ Johnson, this model is a versatile, balanced, and superb instrument.
More About K. Blake Schlabach